The other day I was invited to a Tap to Table beer sampling event put on by Muskoka Brewery.
It was hosted at The Ship, which is one of my favourite Hamilton watering holes.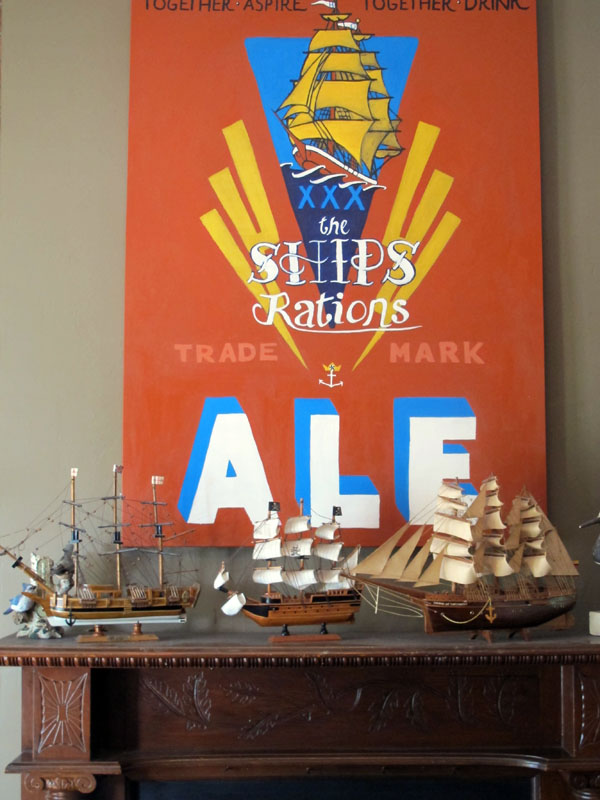 Since The Ship's opening I have seen their selection of beers on tap grow to a beautiful and extensive list of Ontario's finest micro-brewerys.
Between The Ship and its neighbouring pub The Winking Judge there are well over 40 craft beers tapped on any given night. So much great beer on such a short strip of street!
The Ship also has my favourite burger in the city as well as an assortment of mouth watering gourmet pub fair from fish'n chips to fish tacos and crab cakes. They've also recently started doing weekend brunches too!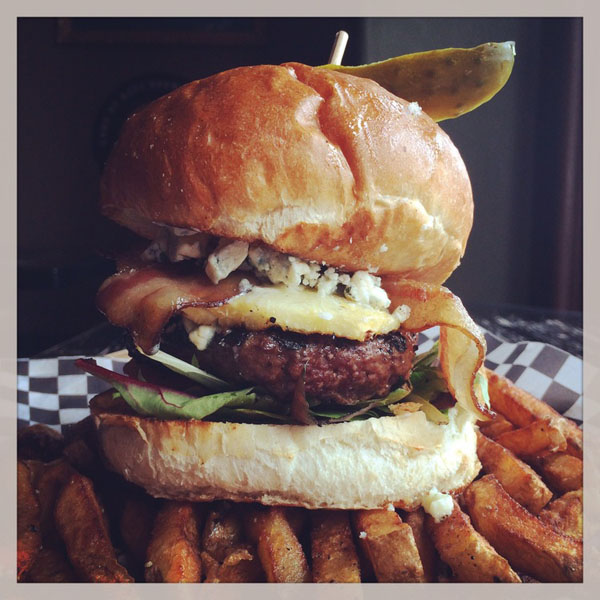 photo taken from theship.ca
But I digress.
Hamilton does have its own craft beer scene that kinda exploded this year with its first ever (of three summer) beer festivals! So it wasn't a surprise that Muskoka Brewery's co-founder Gary McMullen chose Hamilton as its first location to try out a special Tap to Table beer sampling event that paired five of Muskoka Brewery's craft beers with a delicious sampling of food (courtesy of The Ship).
Gary McMullen is so passionate about beer. He was at The Ship in-person for the exclusive beer sampling event.
In between our sipping, sampling and our running commentary on the different flavours and fragrant smells of the hops and malt, Gary shared with us the story and true craft roots of how he and co-founder Kirk Evans built Muskoka Brewery from the ground up.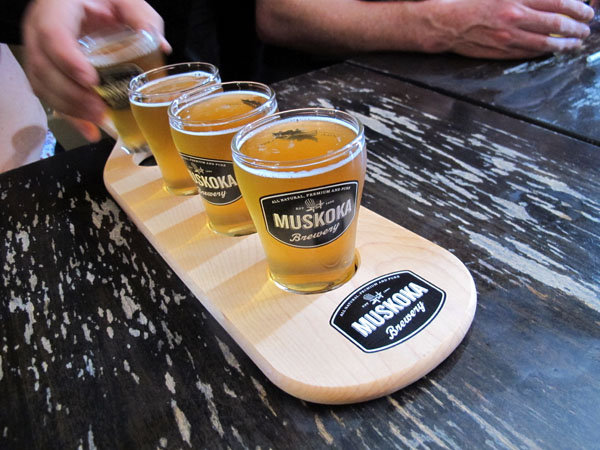 Muskoka Brewery has been around since '96 when they came out with their tried and true Cream Ale. They have since added to their roster of brews a Summer Weiss, Detour IPA, Mad Tom IPA, Twice as Mad Tom IPA, Dark Chocolate Cranberry Stout, and the Vintage Legendary Oddity, which boasts unique ingredients such as heather tips, juniper berries and sweet orange peel shavings.
As Gary mentioned during our sampling, one of the great and fun things about brewing beer is the variety of ingredients (that they aren't afraid to use) in creating new flavours and brews.
Like wine certain beers go well with specific flavours and food. Each beer we sampled was paired with a specific dish that would deliberately bring out the various tannins of the beer.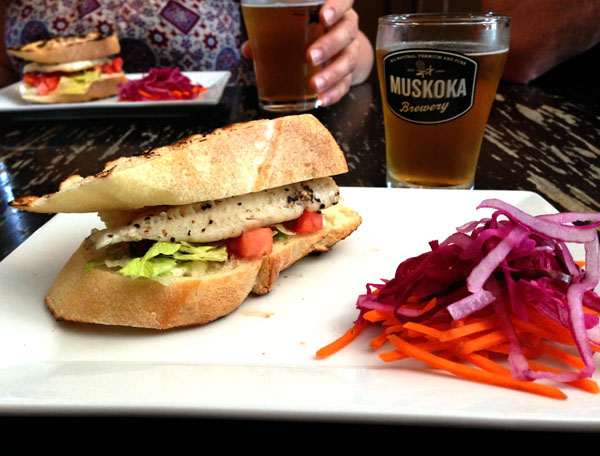 Summer Weiss paired above with mini grilled perch sandwich with lemon aioli. Summer Weiss pairs well with bacon & eggs, French toast with berries, guacamole & nachos and lobster. Who says you can't start your day with brunch and beer!?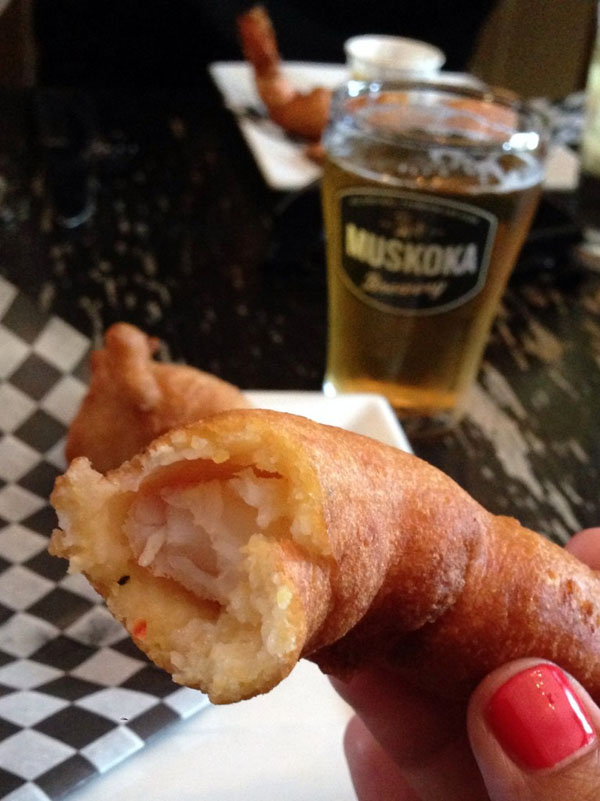 Detour IPA paired above with corn breaded shrimp pogos and honey hop mustard. Detour pairs well with something like peach or mango garden salad, Thai mango chicken, or a sesame chicken salad.
Twice as Mad IPA paired above with braised bbq ribs in Twice as Mad bbq sauce. Twice as Mad pairs well with sharp cheddar, pulled pork and grilled meats, or hot and spicy chicken curry.
Mad Tom IPA paired above with smores topped with a Mad Tom chocolate ganache. Pairs well with gourmet chicken wings, or smoked salmon or trout.
My hats off to Muskoka Brewery for arranging this sampling and for bringing to my attention that beer can go with more than just burgers, meat and fries.
In my summer Ontario travels I might just have to make a stop at Muskoka Brewery in Bracebridge for a beer tour and some sampling of their limited edition Rum Tum Tom (Mad Tom IPA aged in Jamaican rum barrels)!
*The Ship, 23 Augusta Street, 905.526.0792, @ShipTwits
*Muskoka Brewery, 1964 Muskoka Beach Rd. Bracebridge, ON, 705.646.1266, @MuskokaBrewery