No doubt spring is in the air!  What better way to celebrate the romantic nature of spring than with these vintage postcards.  A few years back when I travelled through Belgium I picked up some cheesy love postcards in the small and picturesque town of Bruges.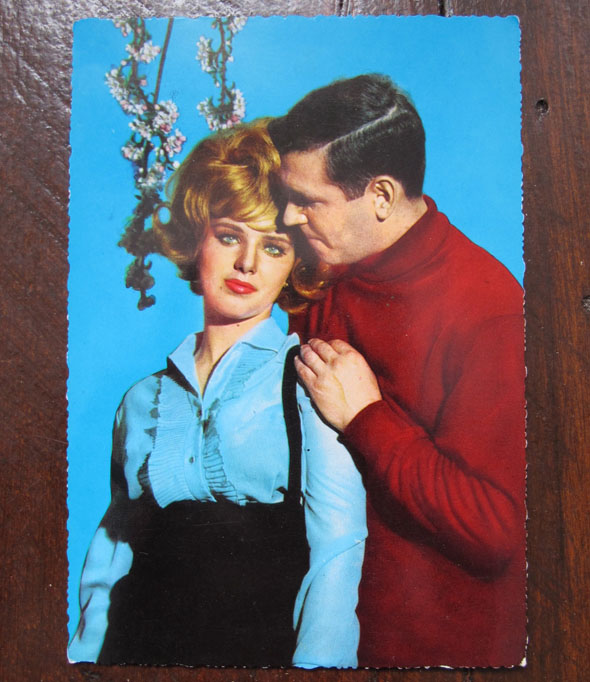 I love corny old postcards and that crazy artificial sky-blue.
And my favourite: the head tilt chin lift. "Look into my eyes".