Even though spring is officially here there's still a chill in the air today, and if the mini blizzards that swept through the skies over this past weekend were any indication, we still have a little ways to go before spring comes in at full force.
In the depths of that extremely long and cold February, I decided to create a bit a spring atmosphere in the house by planting a handful of Paperwhite Narcissus bulbs.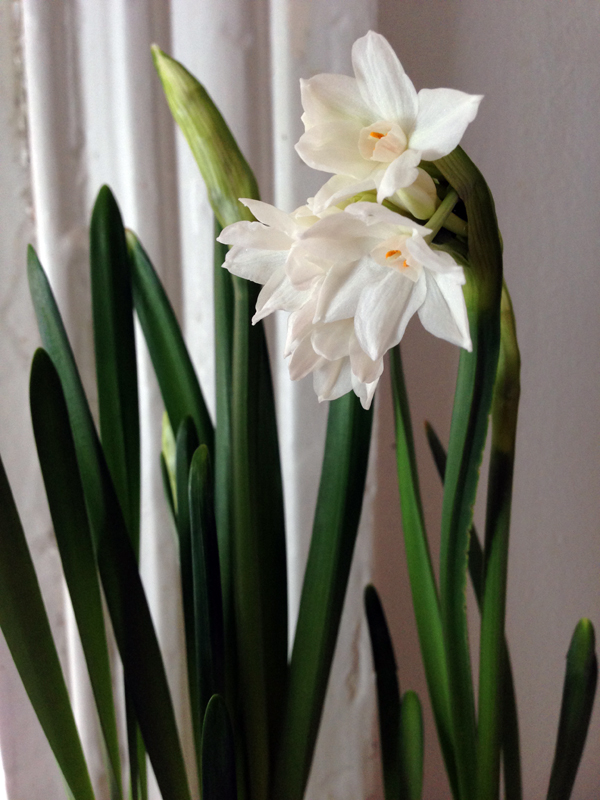 For the past few springs I would enviously see posts up on blogs or Instragram of these beautiful blooming buds. And just when the thought of crocuses, and tulips blooming in the garden seemed like an eternity away, I figured it was high time that I got in on the Paperwhite action too. And that is just what I did.
I purchased my Paperwhite bulbs on James North from i-fiori flower shop.
Since I was a little late in the season to plant the bulbs some of them were already starting to sprout little green shoots. I was reassured that this was no problem. This was true; we had blossoms galore!
After acquiring the bulbs, I collected an assortment of vases, jars and vessels from around the house along with a little pile of smooth stones.
It was all really pretty easy:
1. Fill your receptacles with a few stones
2. Plop the bulbs on top
3. Add water until just the base of the bulb is wet
4. Place in a sunny window
5. Continue to water daily to the level of the bottom of the bulb or to cover the soon to be shooting roots
6. Observe daily as the bulbs start sprouting and shooting up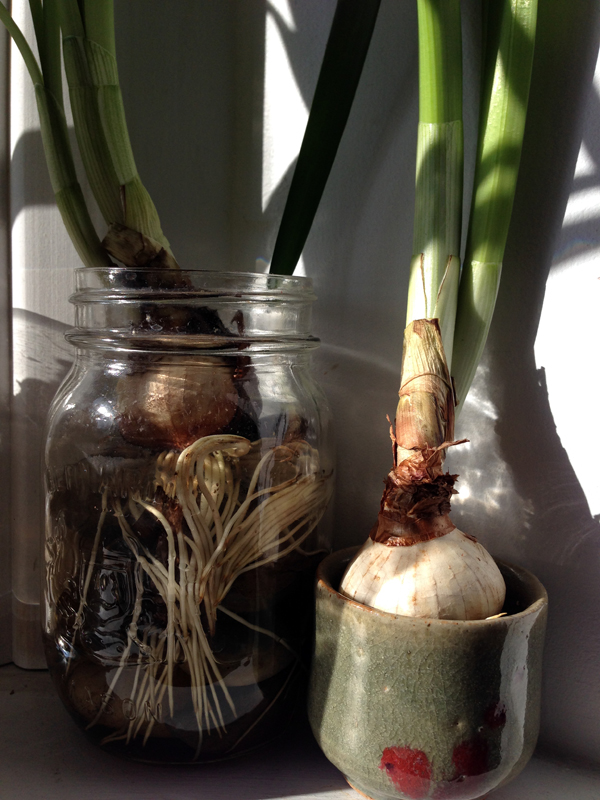 I read somewhere that you can add a little vodka to the water to avoid the toppling of stems that start to happen if they shoot up to be very long. The vodka will stunt the growth so that the stems are shorter and hardier, thus not toppling with the weight of the blossoms.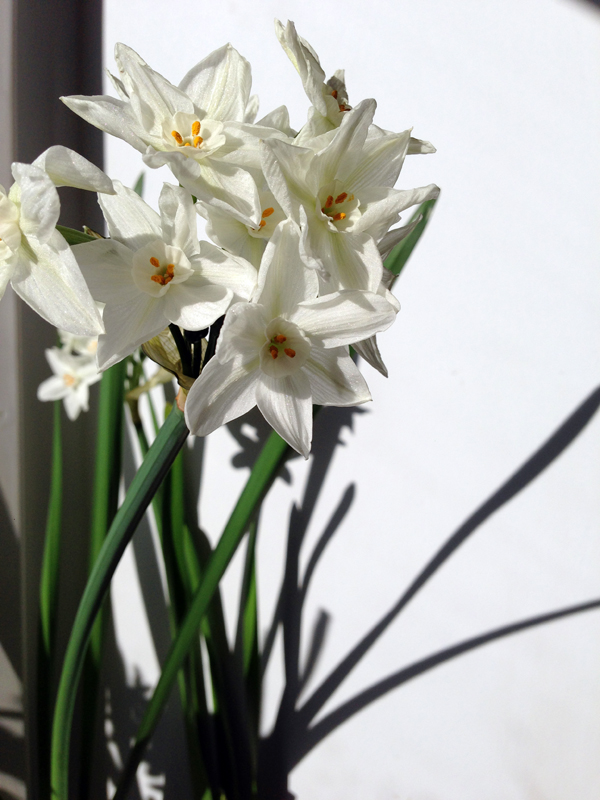 Warning: the flowers do have a pretty pungent smell. I wouldn't necessarily call it fragrant. But I figured the smell was the price I'd have to pay to have something beautiful, blooming and spring-like in the windows for the month of February.