I feel pretty proud of one of my oldest friends, who (with a great eye for super vintage gems) has taken on a joint venture with her business partner to create their home decor and vintage furniture company called Hoot Furnishings.
You may have seen them front and centre of Hamilton's most recent Flea that was out front of City Hall a few months back.
They sell everything from vintage pictures, frames, chairs, tables, dressers and mirrors to vintage kids toys, rockers and garden furniture.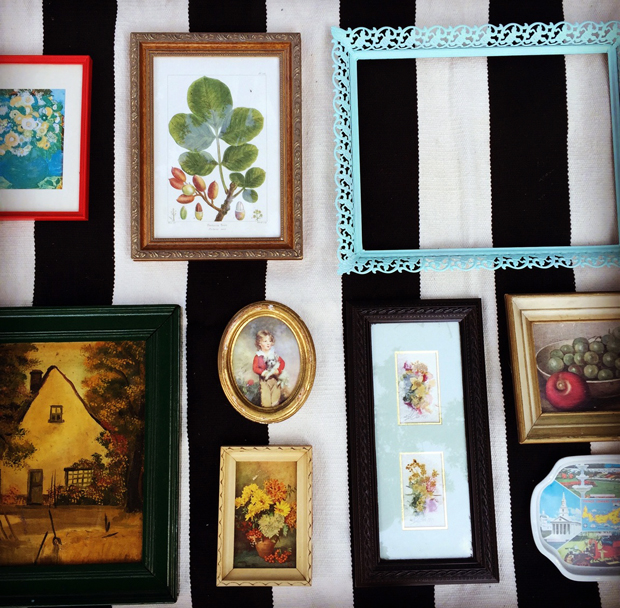 Over the years we have acquired quite a collection of Hoot's refinished furniture.
Most recently we picked up this super cute kid's table and chairs. They fit perfect in this cosy little space in our son's room.
Before my son was born and when Hoot was just starting out, my friend refinished my childhood high chair as a baby gift for us. It was in rough shape and in definite need of some TLC.
I was super happy with the results and loved how part of the table-top and seat were left natural. A bee's wax finish was used on the raw part of the wood, so I didn't have to worry about toxic paint. It felt great being able to just put food directly onto the raw wood surface.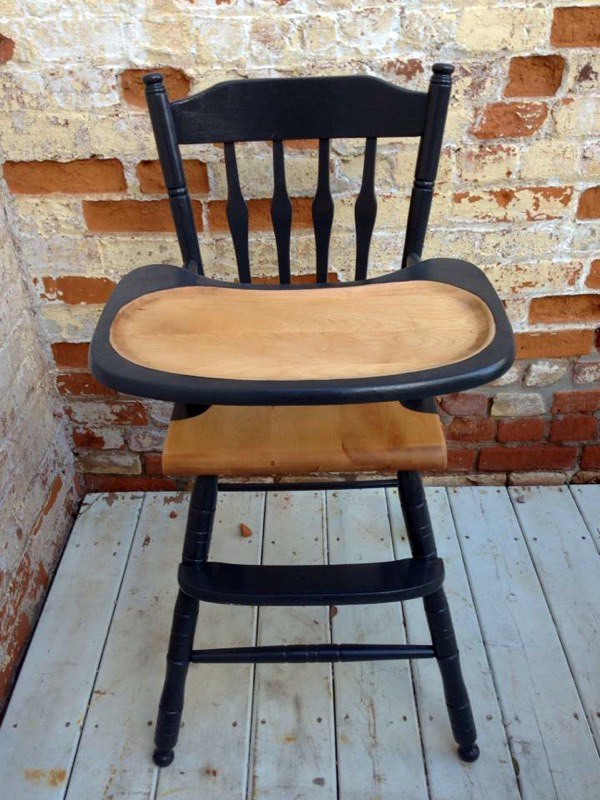 I got this super sweet children's rocker for a friend as a baby gift. I loved the spindles on this piece!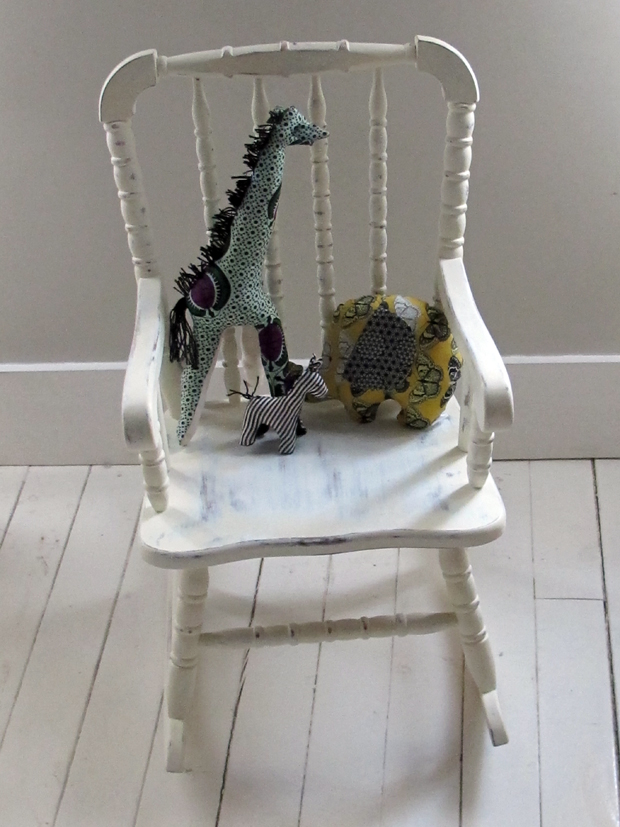 Hoot does not focus on just kid's vintage furniture. I just happen to buy a lot of the kid's stuff -I can't help it!
If you have been on the hunt for a unique piece of furniture, then you are in luck because this Friday and Saturday they are having a huge STUDIO SALE!! The sale is in partnership with Gardiner Girls and Sandi Fodor, who will also be there selling a fabulous curated collection of their vintage clothing and handbags.
If you take a look at Hoot Furnishings' Instagram feed you can get a sneak peek of a few of the pieces they'll be featuring at their Studio Sale. Stop by Friday for their sneak peek preview sale: great deals, door prizes and a little nosh. Or pop by Saturday for their Sale from 9am until 1pm. See you there!
*Hoot Furnishings, Preview Sale: Friday 6-10pm & Studio Sale: Saturday 9am-1pm, 83 Stanley Ave. Backgarden Studio