In the back of my mind I have this running list of places to check out in Hamilton and the surrounding area. There's usually a reserve of ideas and places banked so that we don't go and blow all our fun Hamilton adventures in one go.  That way there'll always be some new #HamOnt gem to discover.
The Steam and Technology Museum was one of those destinations.
The drive down to the museum was pretty cool. We weaved our way through the industrial heart of Hamilton.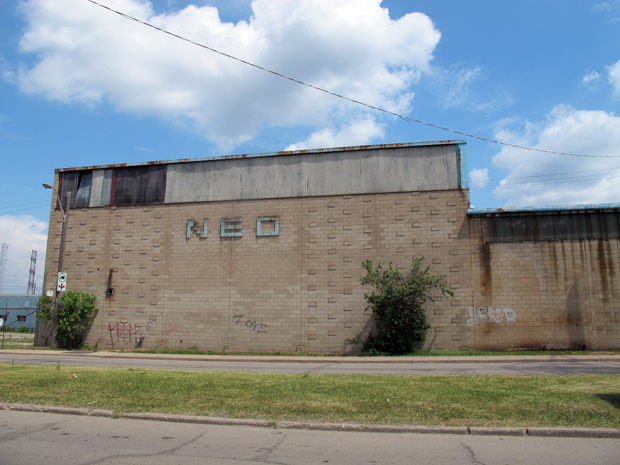 Neo: old factory I spotted on the way to the museum. I couldn't resist that baby blue lettering. We pulled over so I could snap a picture.
I definitely would like to go back and take some more photos of these old buildings, and especially this weirdly out of place island of 60′s residential neighbourhoods smack right in the middle of this industrial tip. Since all the buildings and factories had a total mid-century feel it kinda made sense that the subdivisions were built to be the homes for the factory workers -perhaps?
The Steam and Technology Museum itself was pretty cool. They had a live miniature steam train that you could take a ride on for a little spin (only during their scheduled steamer days in the summer), plus a slew of other scheduled events, activities and things to explore.
The architecture alone was worth checking out.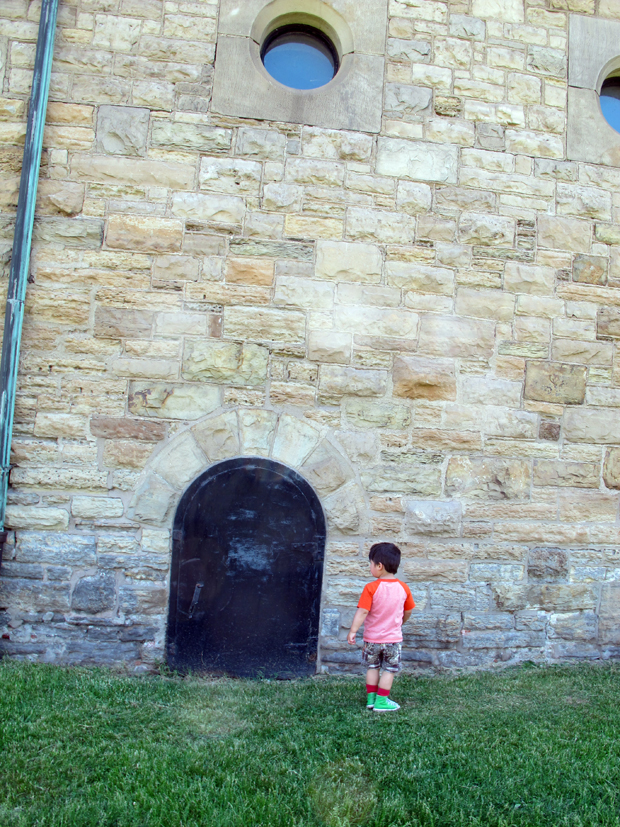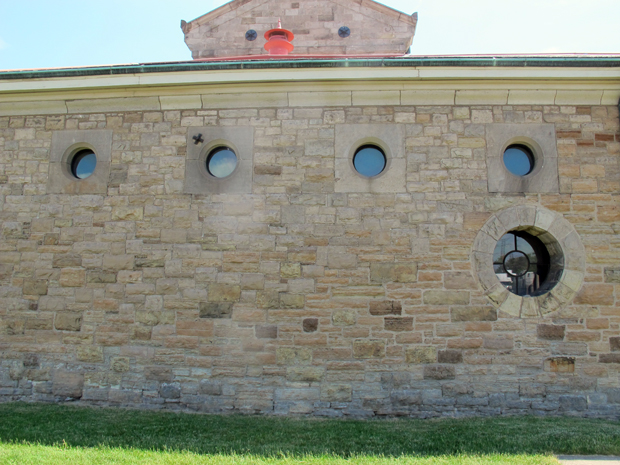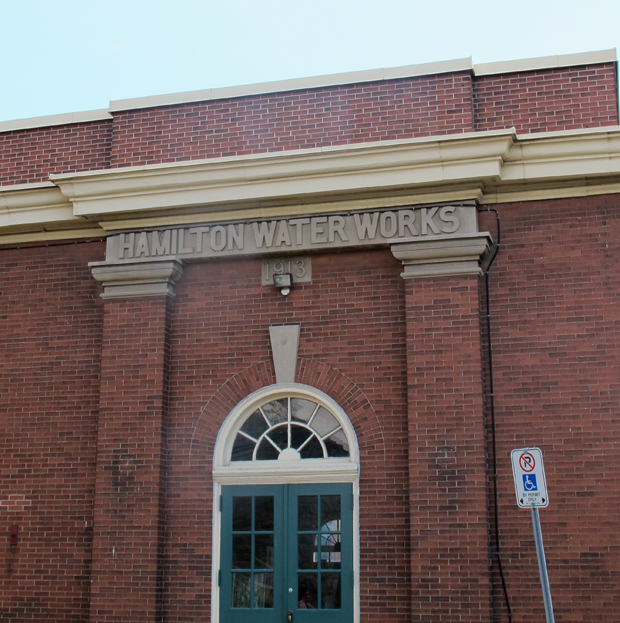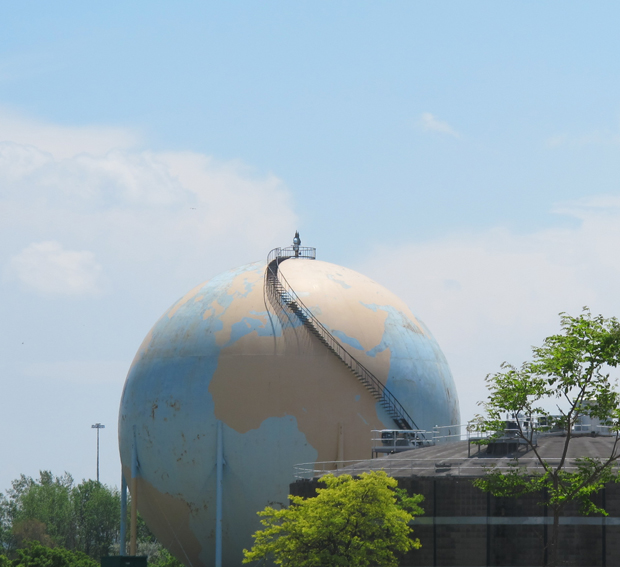 The Hamilton Globe that collects methane gas from the City's water treatment facility. A definite iconic Hamilton symbol from my youth while passing the industrial part of the city on the QEW Niagara. There was much talk last winter of the potentially for its dismantling or refurbishment (with a new paint job)?
To read more about what to see and do at the Steam and Technology Museum, check out my post here on Tourism Hamilton's #MyHamilton page where I write a regular feature of family friendly outings in the city.