On the last day of 2014′s Hamilton Fringe Festival I saw my first Fringe show of the year.
There were definitely more Fringe shows that I wanted to check out, but in all if I were to only see just one play, I was happy as ever that I did not miss the opportunity to see this one-person-show written and starring the very talented Izad Etemadi titled Love with Leila.
It was just about the sweetest, most heart warming, laugh out loud kind of play that re-injected some theatre love and enthusiasm back into my recently theatre deprived life.
Izad Etemadi takes on the persona of Leila: a loveable and young Persian woman who tells us of her humorous misadventures in dating that lead her discovery of a heartfelt lesson in love and self-reflection.
It was clear by the raucous standing ovation at the end of the night we had all truly fallen head over heels in love Leila. There was no way that we couldn't love her innocent humour, witty banter and Persian pleasantries. We were left with the promise of more Leila and the return of Etemadi to Hamilton with Leila in another one-person production titled A Very Leila Christmas.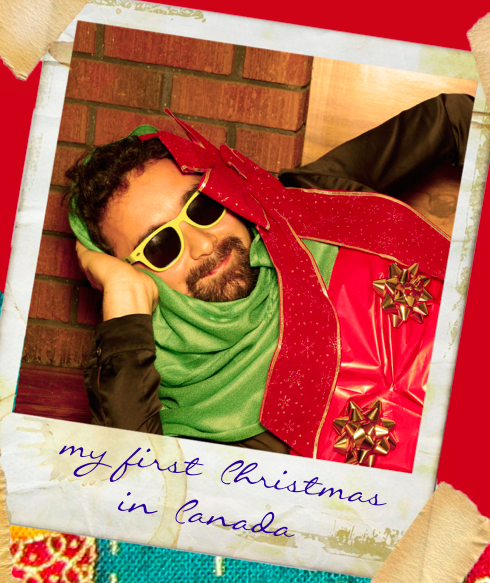 "MERRY CHRISTMAS, LEILA" That's what Leila expects to hear from Santa on her first Christmas morning in Canada, surrounded by perfectly wrapped presents tucked all around her tree but to her shock and confusion, her stocking is empty and there are no presents at all – not even coal! Leila decides to track down Santa to find out what went wrong. Travel to the North Pole with Leila, singing all your favourite Christmas songs along the way, to help her discover the true meaning of Christmas.
A Very Leila Christmas is playing this week at the Staircase Theatre December 17, 18 and 19. I couldn't think of a better way to kick off the holiday season than supporting some theatre while checking out what sorts of hilarious and outrageous misadventures Leila will get up to on her very first Canadian Christmas.
Tickets are $15 and you can get them here: http://leilachristmas.brownpapertickets.com/
See you at the show!
*Staircase Theatre, 27 Dundurn St. North, 905.529.3000