One of my favourite Hamiltonians, Whitney McMeekin aka Girl On The Wing, plus her sister and organizer of all things super fun in Hamilton (namely founder of The Academy of All Things Awesome & Sous Bas), Erika McMeekin put on their first Hamilton Flea back in July.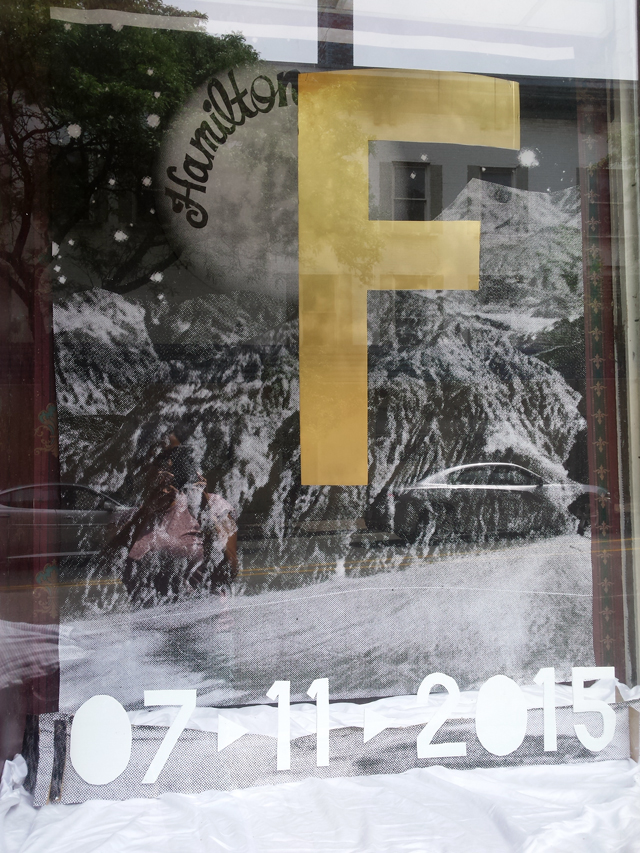 It was housed in Treble Hall (a building I'm constantly gushing over) with a slew of amazing vendors from gourmet donuts from Donut Monster, vintage finds via Roly Poly Records, The Eye of Faith, and other vendors like Rare Specimens jewellery, White Elephant, Stay Home Club and the Jelly Brothers.
It was summer-time hot, the venue packed, and an all 'round success and super fun afternoon shopping around, seeing friends, and hanging out inside a very unique and underused Hamilton space.
It felt like we all got in on a little Hamilton secret for an afternoon.
Well… this weekend Whitney and Erika are putting on the second edition of Hamilton Flea in yet another gem of a secret Hamilton building.
This Saturday, November 14 from 11-6 at 45 Wellington Street North and King William, come check out over 30 vendors like the ladies from Hoot Furnishings, Girl Can Create, Vintage Soul Geek, Newold's, and… Donut Monster will be back serving up delish donuts, plus my fav coffee to-go -Smalls will be there while you chomp down on some Phat N' Phull eats and shop around bopping to the tunes Dj'd by Young Lions Music Club.
For a sneak peak into this Flea's building check out Whitney's post on Girl On The Wing here.
*Hamilton Flea (No. 2), 45 Wellington Street North, Saturday November 14, 11am-6pm, Facebook, Twitter, Insta