It's amazing when I think that we've already lived in Hamilton for seven years and that we've only checked out a handful of the multitude of waterfalls in and around the city.
Most of my Hamilton waterfall viewing has been during summer months, sometimes planned after a large rainfall to really see the water flowing. Up until recently I had yet to see any of the falls in winter.
We wanted a mini-outdoor activity to get out of the house but with a three year old and baby in tow combined with icy and snowy weather conditions we needed a waterfall that was not too much of hike to get to and one that would be safe to get up close to with the little ones. We decided to check out Tiffany Falls.
I can say that upon approaching Tiffany Falls I was pretty awestruck. There was a gorgeous blue-ish tinge to parts of the ice. The scale of the frozen falls and sound of the soft bits of water trickling off the massive 20 metre tall icicles was breathtaking.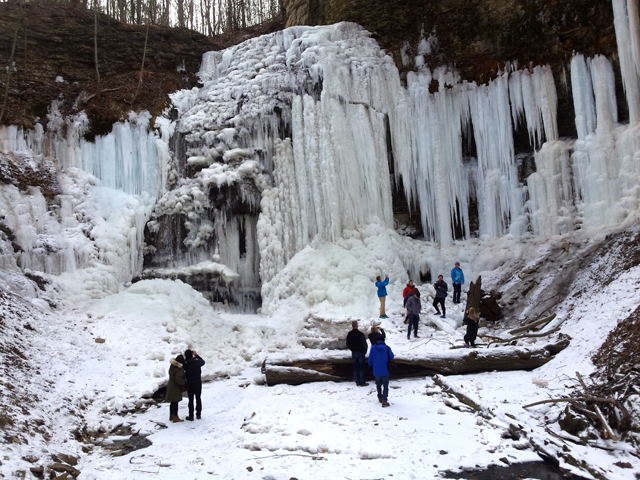 I would definitely recommend doing some winter waterfall viewing if you get the chance.
Excited to check this one out again as spring approaches.
Located just off of Wilson Street East. Parking is available by the access point and it's only a five minute walk to get to the falls.