With summer nearly here the gardens are all a bloom and I'm dreaming of a day when my garden might swell with fragrant blossoms as unique and beautiful as the collection of flora that Jessica Hunter's A Fine Medley's flower shop carries.
Back in February, when we were all dying for any sign of spring (a tulip, a crocus, some greenery -anything!) Girl On the Wing hosted A Fine Medley's Pop-up Flower Shop.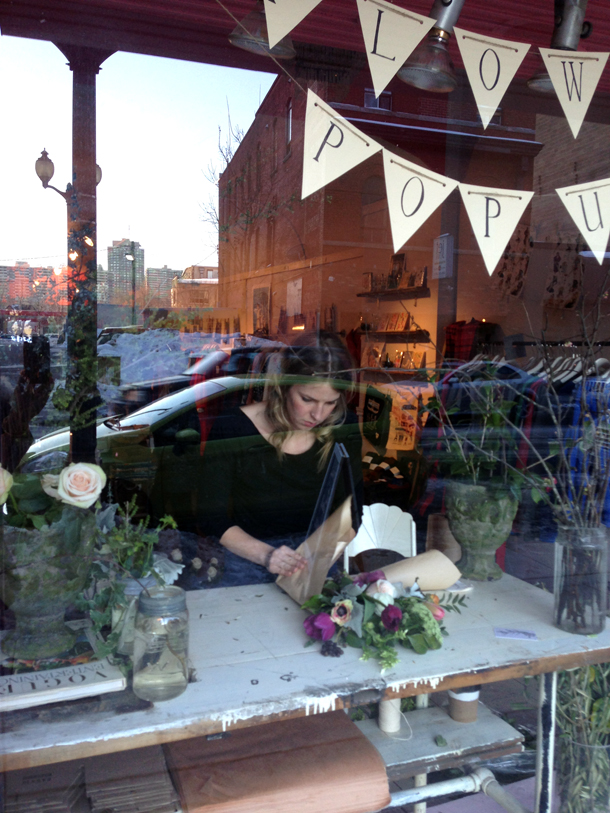 Throughout the day I kept seeing these amazing A Fine Medley floral arrangements on my Instragram feed (you can see some of the bouquets arranged that day on Jessica's beautifully curated blog -right here!).
Just short of the last 10 minutes left of the shop being open, I managed to eject myself out of the cozy warm comforts of my house to get one of the last bouquets of the day, finally ending the torment of my late winter flower Instagram envy.
I loved the colour and composition of her arrangement. It was dark with soft romantic pops of colour, and most importantly different from the usual bouquets you might get in a more traditional flower shop.
What also makes A Fine Medley unique to other florists is that Jessica uses environmental and ethical practices. When possible she forages and grows her own plants and flowers, and uses locally sourced greenery, herbs and blossoms of the best of what is in season at the time.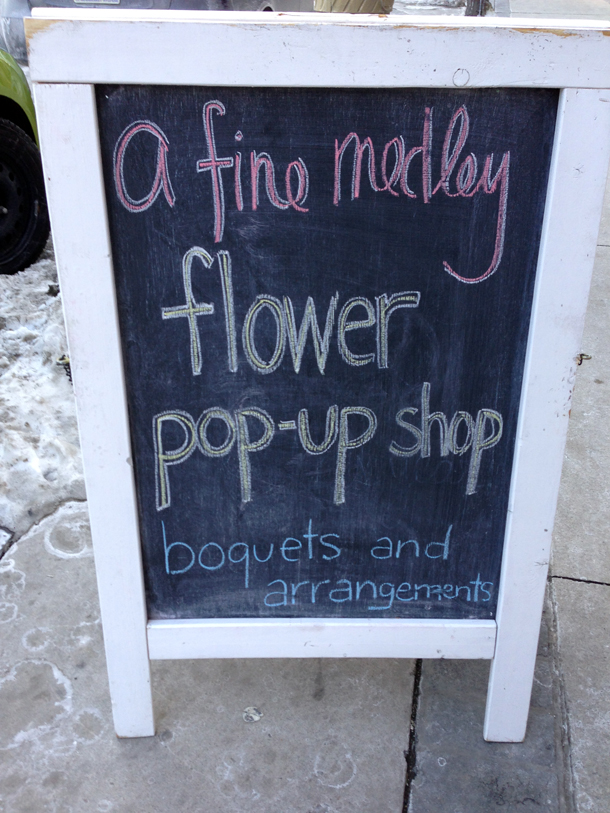 Although A Fine Medley does not have a brick and mortar shop yet, you can get custom arrangements for your home, small and large events, and photo and film shoots.
If you have the chance check out at A Fine Medley's blog -it's all kinds of beautiful!
*A Fine Medley, Hamilton, ON,  hello@finemedley.com, Instagram, Twitter, Facebook,