In the past few years it has become a bit of an informal tradition to head down to Gage Park for It's Your Festival.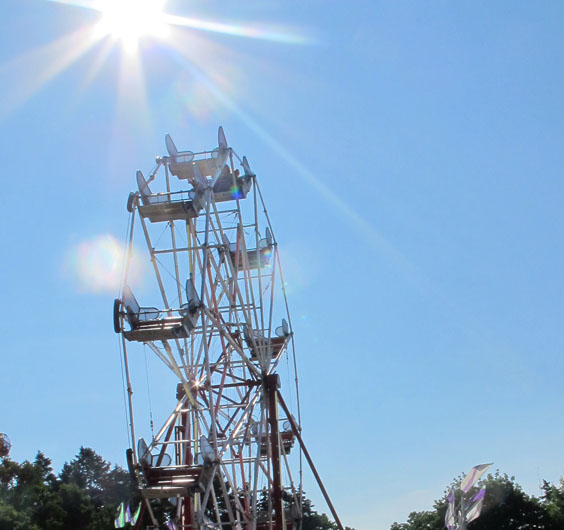 I love summer festivals. Especially ones that are relatively close to our house.
But let's be honest. I mostly love summer festivals because of funnel cake.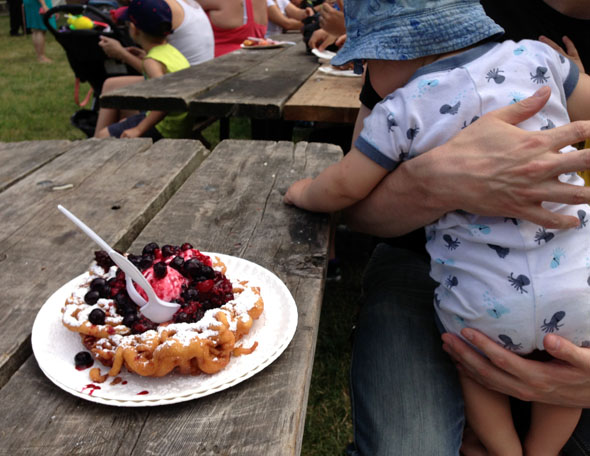 After I got my funnel cake fix we headed over to a little side stage tucked in back of Gage Park for the New Music Expo.
For the past two years this mini concert series has been a fav of Steve and mine. It's off the beaten track and in many ways reminds me of days when I was weee little teenager and would see bands down by the lake at the gazebo for Friday Night Live in Burlington.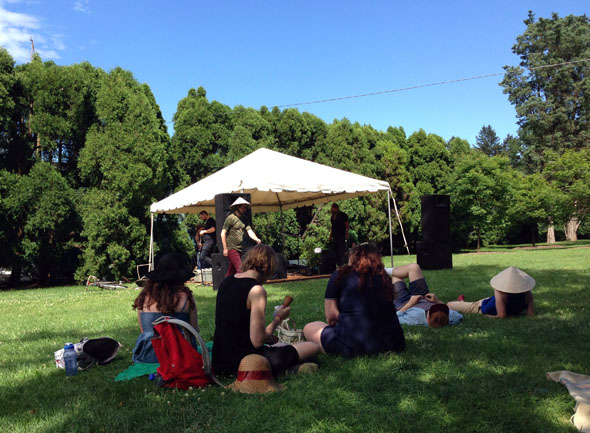 For the most part the bands are raw, kinda gritty, loud and experimental. What I especially liked was that it allowed for Steve and I both to enjoy a show together since Omi could be there too; tumbling around on the grass and clovers.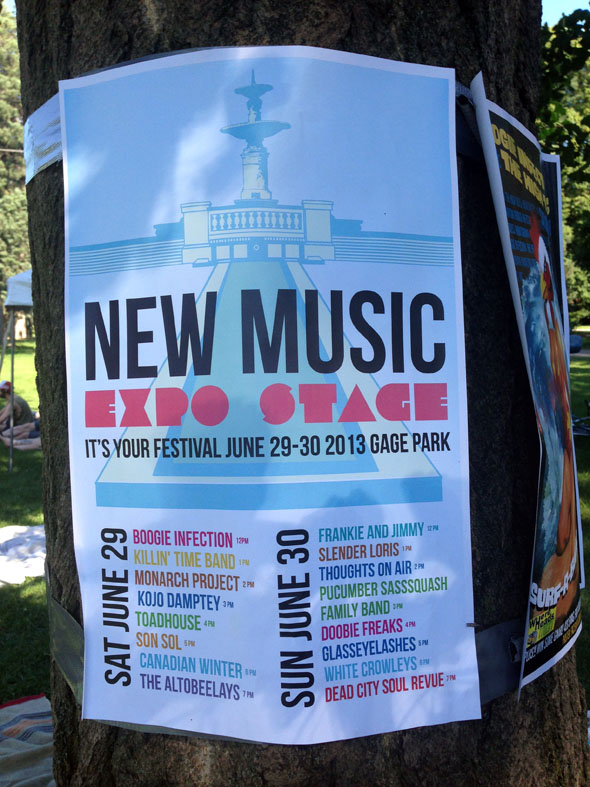 We only made it for Doobie Freaks and a smidge of Glasseylashes before we packed it up for the evening.
Last year my highlights were Pucumber Sassquash and The Mystics.
Happy that there's still a few summer festivals still kicking it here at Gage Park. Love the seafoam bandshell (don't ever change), and also love that there's the Seven Sundays of Gage Park summer concert series, which has a line up of some really great musicians such as the Dinner Belles, Harrison Kennedy, and Jesse Lanza (check her beautifully cool video below), plus there'll be movie screenings and food trucks. The series kicks off this Sunday July 7th but you can also check their website here for their schedule.
I leave you with Jesse Lanza's most recent video shot in  Hamilton featuring Jed the dancing guy. Jesse will be playing at the Gage Park bandshell on Sunday August 11th at 7pm for the Seven Sundays concert series.