In the next week there are so many great festivals happening in and around the city. I want to go to all of them.
Here are a few of the must see and do's if you're sticking around Hamilton.
Hamilton World Music Festival
In its third year and back by popular demand the Hamilton World Music Festival is here this weekend!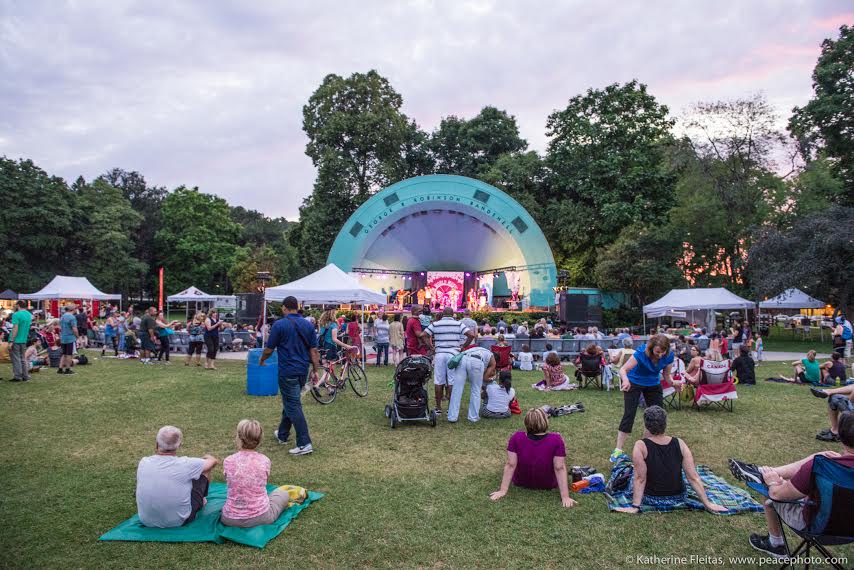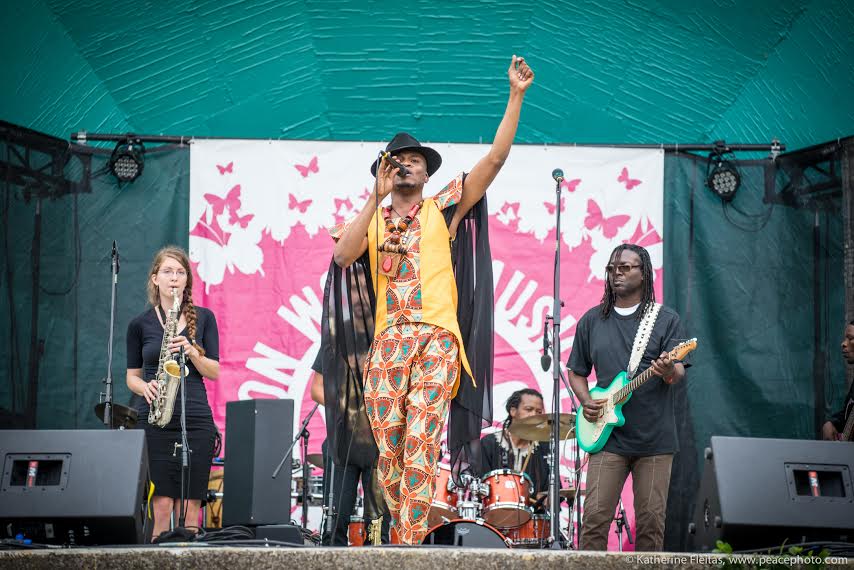 Boasting past musical guests like Polaris Prize and Juno Award winner Inuk throat singer Tanya Tagaq, this year's line-up features an excellent roster of International artists like Sérgio Pererê (from Brazil), and Zal Sissokho (from Senegal). Hamilton favourites like Mother Tareka (9-piece hip-hop funk band), Neeraj Prem (sitar), the Riddim Riders (reggae band), Bonnie Hamilton, and The Snow Beach Players (featuring #HamOnt mashup of local live hip-hop bands Canadian Winter, Haolin Munk & Kojo 'Easy' Damptey Band).
A song by Alysha Brilla, who's song 2 Shots, I first heard on CBC Radio a while back. The chorus would get stuck in my head for days. She's performing Saturday 8:30-9:30pm.
*Hamilton World Music Festival, July 15-17, Admission is Free, Gage Park, @matapaorg, Facebook
Strangewaves Music Festival
Strangewaves is a three-day festival in its second year for music, art, and film lovers alike.
The festival this year is at the Paris Fairgrounds, where you can camp all weekend and check out another amazing line-up of Hamilton musical musical outfits like: Simply Saucer (Proto Punk ), Thoughts on Air (soulscape), Goatfooted (dank ambience back from the grave), Zac Shaw (sax king), plus all sorts of indie acts hailing from LA to NYC, PLUS one of my ultimate faves Julie Doiron (OMG!), and DJ Rasta Princess (Montreal -reggae, reggae, reggae) -eeeep! Sounds like it's going to be a fun little festival. AND, surprise guest yet to be announced for Saturday night -who could it be!?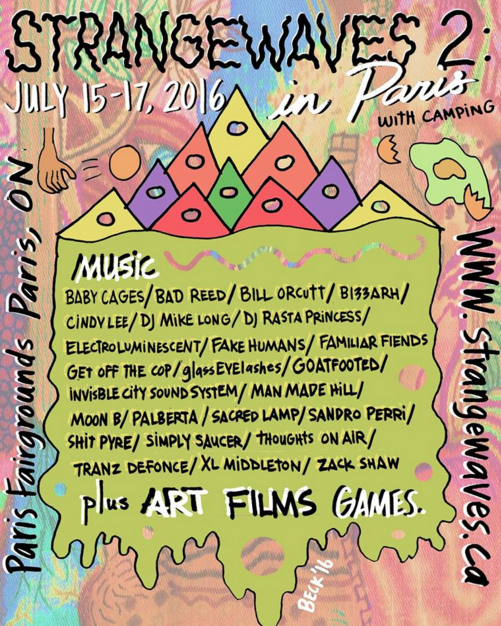 Tickets are available here, or at The Brain (199 James Street North, Hamilton).
*Strangewaves Music Festival, July 15-17, Paris Fairgrounds, @strangewavesfes, Facebook
Fringe Festival
The Hamilton Fringe Festival is celebrating its 13th year (#turning13)!
This year there are more than 48 theatre companies bringing to Hamilton a variety of comedy, drama, magic, dance, and family friendly entertainment in more than 300 performances over 11 days.
The amount of theatre that will be at our finger-tips during the next week is daunting (yet also awesome!).
If I had to pick just a handful of plays to see, these would be them: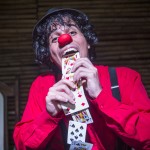 El Diablo of the Cards (comedy): Be SURPRISED in the most HILARIOUS way! "El Diablo of the Cards" comes all the way from Brazil to bring you an UNFORGETTABLE night! Take your seat and get ready to laugh! Ewerton Martins will astound with his unbelievable improvised card magic. Really unreal, provocatively absurd, this delightful idiot will introduce you to the madness of card's magic.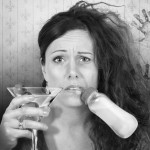 All KIDding Aside (comedy): Time is running out, a life altering decision teeters before you…and you're on the fence! Sometimes the biggest fears can be the "little ones"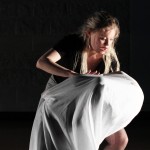 The Bathtub Girls (drama, physical theatre): The Bathtub Girls is an original play based on the first known case of sibling matricide in Canada, occurring in 2003, Mississauga, ON. The work has strong roots in contact improvisation and examines the desire for a sense of community and identity, and the actions taken for their acquisition.
Awoken (drama, sci fi): Meet Todd. Todd can't sleep. But Todd is dreaming. Neither awake nor asleep, Todd must journey through his own corrupted subconscious – idle fantasies and suppressed memories – and discover his purpose, before choosing to wake up…or sleep forever. Inspired by a true story. All lighting controlled by the sole actor on stage.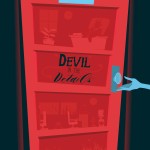 Devil in the Details (comedy): Laura, after a freak photocopier accident, finds herself dead and the executive assistant to Satan himself. As she navigates her new boss and the inner workings of the seven circles, she finds that not everything is as it seems. Hell is losing souls, influence and power but no one knows why… Welcome to Hell.
*Hamilton Fringe Festival, July 14-24, @HamOntFringe, Facebook, #HamFringe
I will be updating my Facebook page regularly with various events going on in the city. Take a look at my event page for some great things coming up like Dusk Dances (Bayfront Park), Life of a Craphead: Bugs/ Zak Tatham: Doorcuts (summer film screening series at Hamilton Artist's Inc.), and A Night in White (at Whitehern hosted by the Other Bird Chef Matt Kershaw) just to name a few.