Nothing better to mark the arrival of spring than maple syrup season.
It already seemed like spring was well on its way in downtown Hamilton with crocuses budding and snowdrops blooming but up Highway 6 at Mountsberg the ice-storm we had last week winterized their Maple Town to make for the perfectly quintessentially Canadian maple syrup scene.
I hadn't been to Mountsberg for sugar shacking since I was a kid. I have all these beautiful memories of wagon rides, maple syrup drizzled on snow, pancakes, and the smell of sweet sweet maple syrup evaporating over an open fire.
It's safe to say that my first revisit (as an adult and parent) to Mountsberg's Maple Town  was just as great as I remember so many years ago. It had the perfect components for great memory making and an experiential adventure for my own kids. And if I'd had someone visiting from out of the country this would have been the most Canadian activity to have taken someone to. After all, tapping maple trees and making syrup has long been a tradition of the First Nations' people for many hundreds of years. At Mountsberg they've been doing it for 150 years.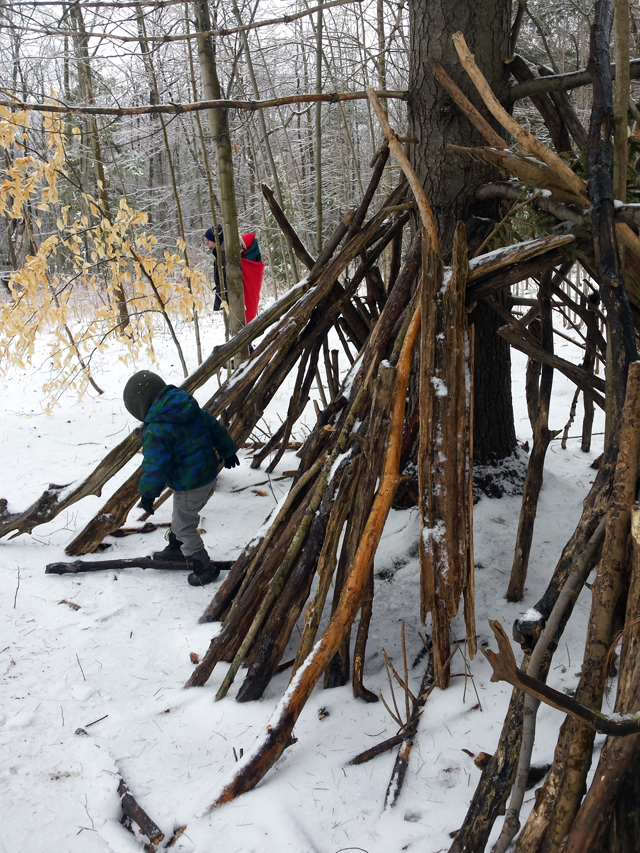 A wooden fort perfect for this little guy. Just a little out of the way from the packed pancake house.
Over 600 maple trees are tapped at Mountsberg annually for their maple syrup season.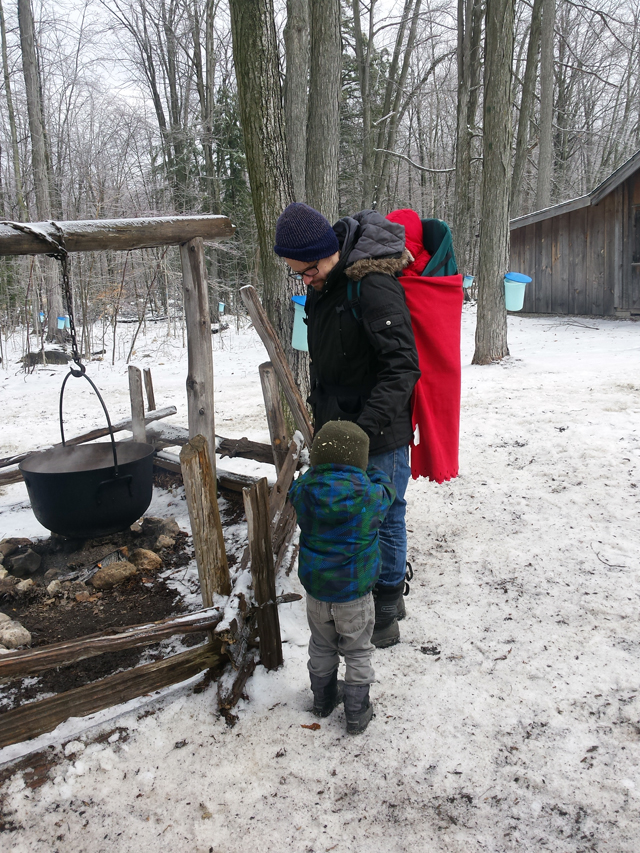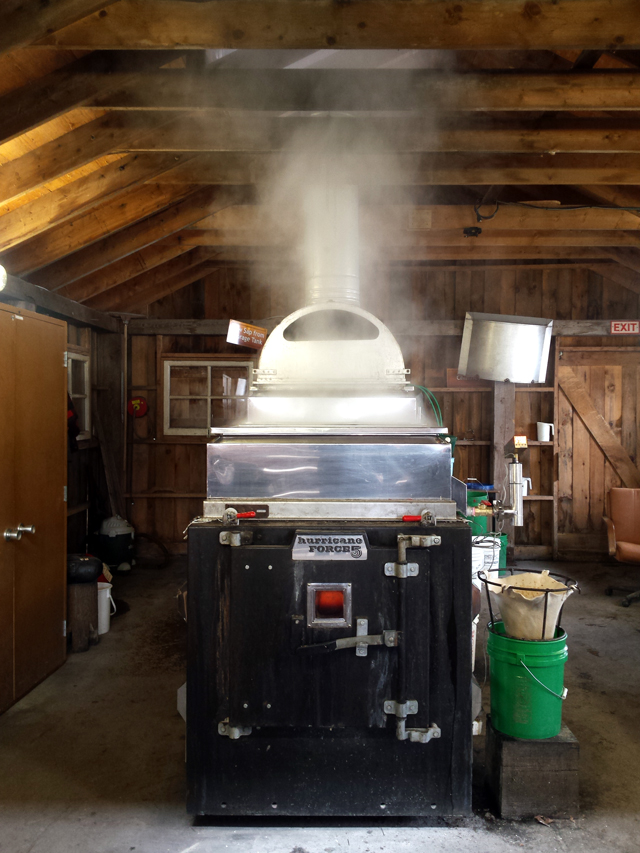 The evaporator was steaming up the whole building melting its icicles and snow covered roof. We enjoyed free maple syrup sugar candy samples and warmed up our hands and toes in the toasty evaporator house.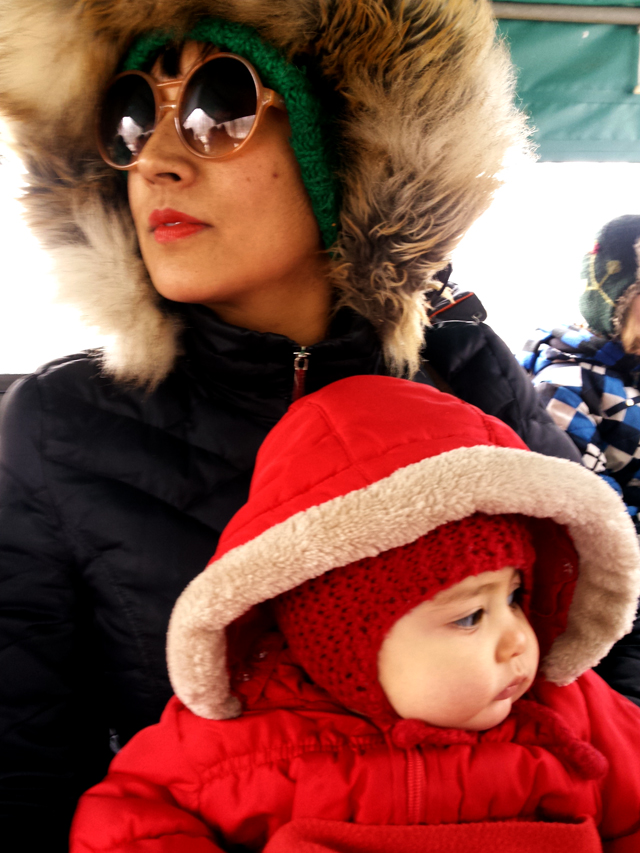 Before leaving we went on a wagon ride. On this day (because of the icy weather conditions) the wagon ride was tractor pulled but on most fine days the wagons are horse drawn for a classic ride out to the sugar bush.
Syrup season is a short one and runs just until the start of April.
If you're heading up to Mountsberg for an outing there's plenty to do for the day. You can check out the Birds of Prey (eagles to owls and raptors) or spend a large chunk of time in the play barn or checking out some of the barn animals. Make sure that you save room to eat some pancakes! You can find the prices and menu for pancakes here.
Admission
Adult (15-64)$7.50
Senior (65 & over)$6.50
Child (5-14)$5.25
Child (4 & under)Free
Admission to one site gives access to ALL Halton Parks for that same day.
*Mountsberg, 2259 Milburough Line, Cambelville