I don't know about you, but I LOVE a good dance party. However, being in my mid 30s, a parent, and in Hamilton, it can sometimes be hard to find the time and just the right place to go out dancing.
My favourites to dance to are soul, funk, bossa nova, ska, dancehall and old school rap. Now you can kinda see how it might be a little hard to find a suitable place to go dancing with mixed bag of music like that.
In my younger years when living in Toronto I loved going to Uma Nota events and Milk parties and my ultimate fav a solid dance party at someone's house. But with so many of our friends having kids and such, house parties have fallen to the wayside and truth be told my appetite for dancing hasn't quite reached the point of desperation where I'd want to trek all the way into Toronto.
There you have it, a mid 30s dancing Hamilton rut.
Well… when I heard that Moulin Rouge Cafe on John had become Moulin Rouge Cocktail Lounge with a more mature 25+ night club scene and DJ's spinning classic house, funk, soul and disco, I was like "Hello".
So one night for a friend's birthday we went out on the town making a few stops at couple other places before our final destination at Moulin Rouge.
The DJ was spinning deep house but he had a good mix of afro-funk, and even a little bit of some Prince amidst some old school classic house anthems like Kenny Dope's These Sounds Fall into my mi-i-i-i-ind. We were all pleased as punch that the music was danceable, the crowd was friendly (yet not all a meat market) and the atmosphere was soft, aglow with red and totally classy. There was ample room to dance, and the music although loud still allowed you to have a conversation without yelling or having to lip read.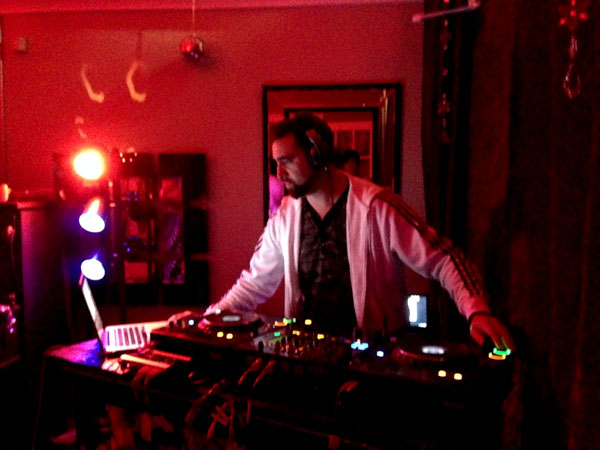 And if dancing isn't your thing there's a comfy lounge area for talking and fancy martini and cocktail sipping.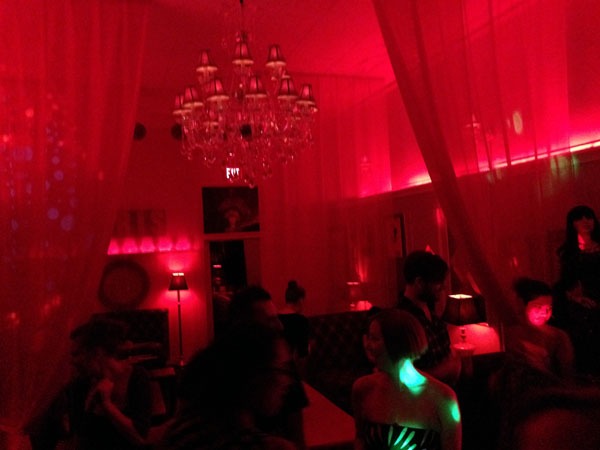 Moulin Rouge is perfect for a birthday party, a night on the town or just something a little more sophisticated than the pub. It's also now a local place where I know I can go to for a fail safe dance party. Now if only they got my favourite Hamilton DJ -DJ Jon Sikich to work the turntables I'd be in Hamilton dance heaven!
*Moulin Rouge Cocktail Lounge, 10-12 John St. North (Treble Hall), 289.260.4302, @MoulinHamilton