A few weeks ago we celebrated the Art Gallery of Hamilton's one hundred years of existence at a free BBQ picnic in their sculpture garden.
The BBQ was followed by a slew of kid and family friendly activities.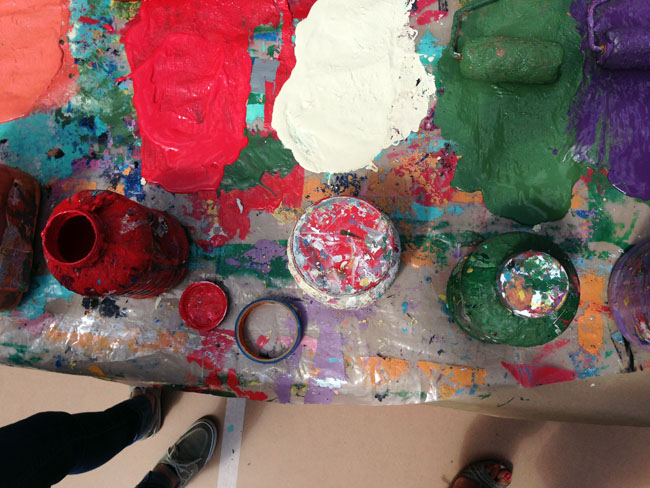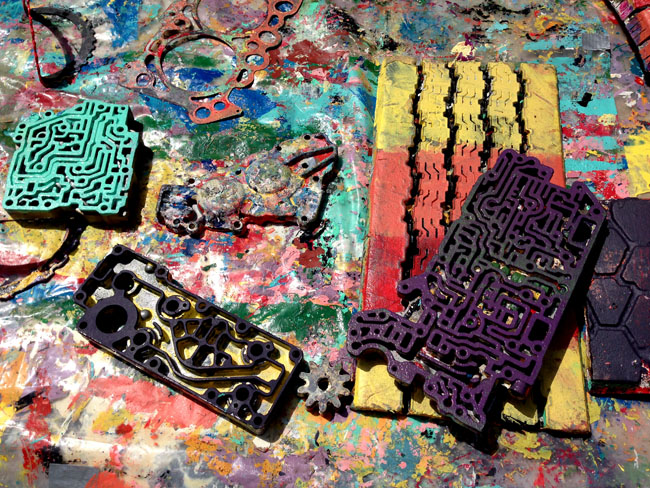 The kids were loving this; printing old car and machine parts onto T-shirts!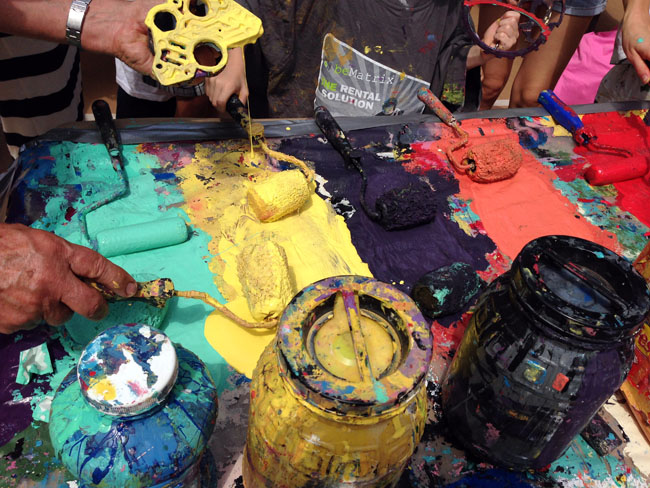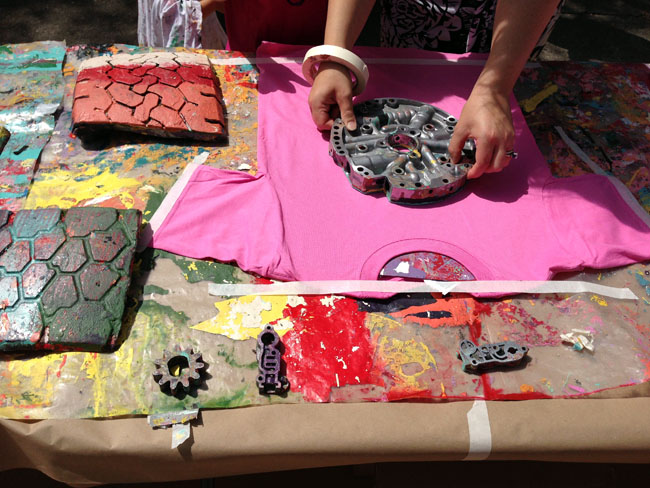 Although Omi was a little young for the art activities and the guided tour of the gallery that didn't stop us from doing our own self directed toddler-mini-tour.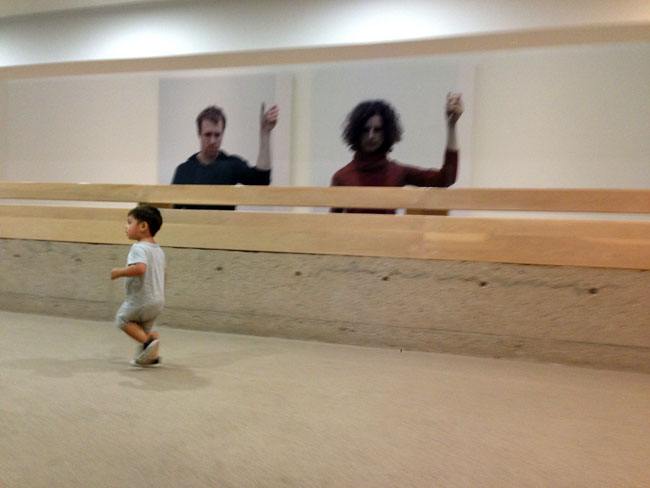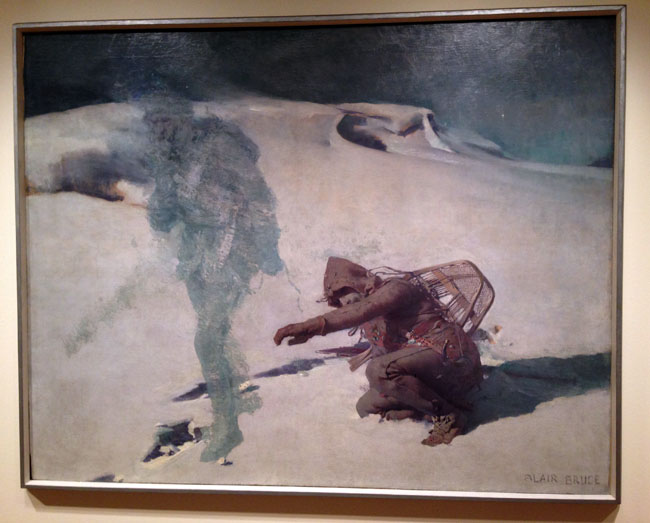 William Blair Bruce -The Phantom Hunter 1888
While on our wanderings, I was glad to have gotten a peek at the William Blair Bruce exhibit. Bruce was a born and raised Hamiltonian, who established himself primarily as Canadian impressionist painter, recognized and celebrated throughout Paris, North America and Europe.
I later learned that following Bruce's death his collection was donated to the city of Hamilton, which at the time did not have a municipal gallery. The collection would in turn play a critical role in the foundation and establishment of the Art Gallery of Hamilton. It's possible that without Bruce's collection the AGH may have never materialized. My guess is it's no coincidence that the Bruce exhibit coincided with the celebration of the AGH's centennial.
The Bruce exhibit runs at the AGH until October 5th. It's the largest Bruce exhibit to be shown with 100 works; some of which have never been publicly exhibited. Definitely a must-see! (FYI first Friday of each month admission is free!!)
I'm so thankful that Hamilton has the AGH. Happy one hundred years!
*Art Gallery of Hamilton, 123 King Street West, 905.527.6610, @theAGH