These last few years fall has been totally escaping me.
It seems like as soon as the leaves have gone I'm already lamenting their quick departure. I'm one who usually likes to savour each subtle change in colour and fall smell that comes just before the impending darkness of our cold and long Canadian winter.
However, these past few falls it all seems a blur with what felt like summer promptly ending and quickly turning to winter. I suppose that is the nature of back to school and back to work, where days speed up and weeks blend into another. I struggle just to keep up with the routine of it all, forgetting quickly about the lazy days of summer and concentrating mostly on just keeping my head above water.
With weekends often packed with visiting friends and family and catching up on putting away the infinite amount of unfolded laundry that collects on the daily, it is a wonder to me that we were actually able to cram so much in this fall: a visit to an apple orchard, two pumpkin patches, the Rockton World's Fair, plus a few art crawls and visits to the AGH in between all that.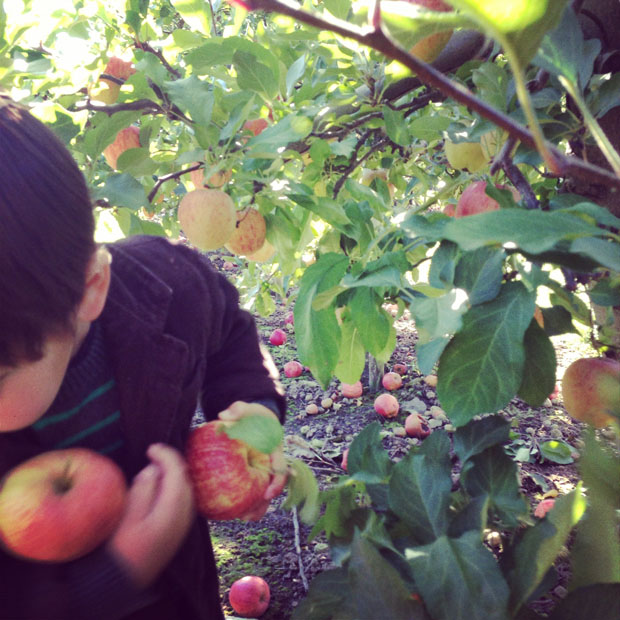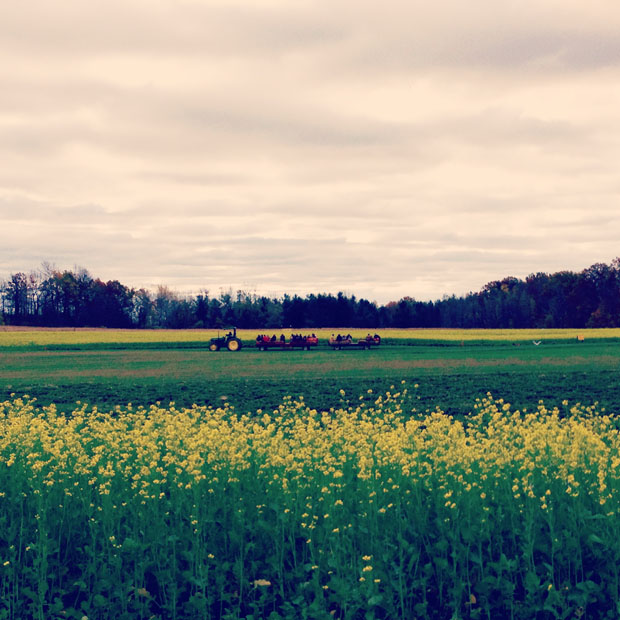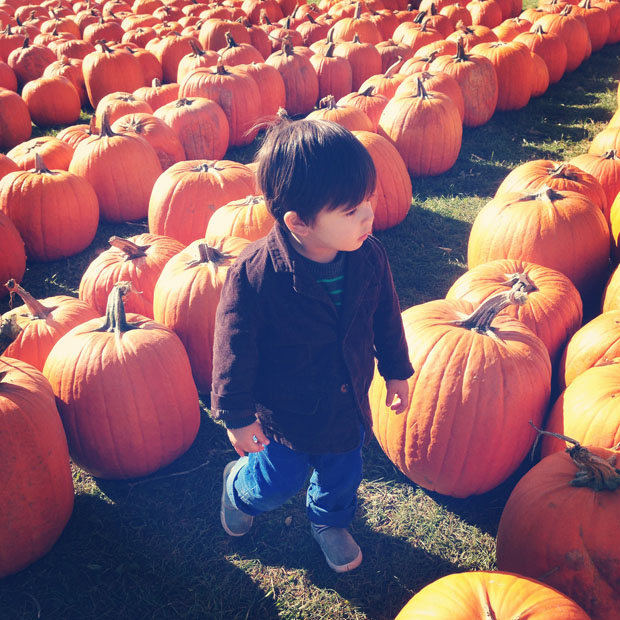 I planted a mystery bulb in the late spring and I waited all season for it to bloom wondering what would become of it. Early fall came, and one morning I saw this ginormous beauty of a dahlia in full bloom!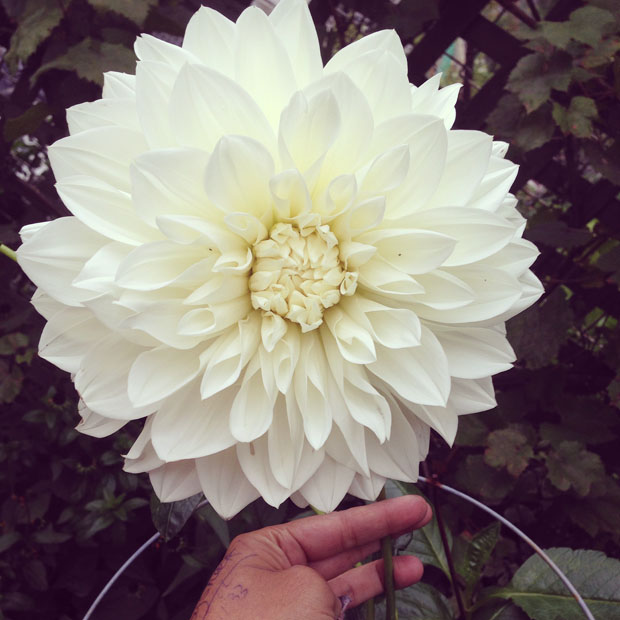 Alas, I will make a promise yet again that next year -I will not neglect you fall! Just promise me a garden full of giant dahlias and I'll be there to soak it all in.