This summer I took my first visit out to the Ancaster Farmer's Market.
The market is tucked nicely into a beautiful tree-lined grassy green space just behind the old Saint John's Anglican church.
Not so much a traditional market as it is a destination to go to for an evening outing, a delicious meal out and a place to pick up some local and seasonal produce, plus some snacks, breads and treats for perhaps later in the week. You'll see wine vendors, Cake and Loaf and Earth to Table baked breads, Fenwood Farms (for fresh local meat), cheese, maple syrup and a complementary and comprehensive list of other vendors here.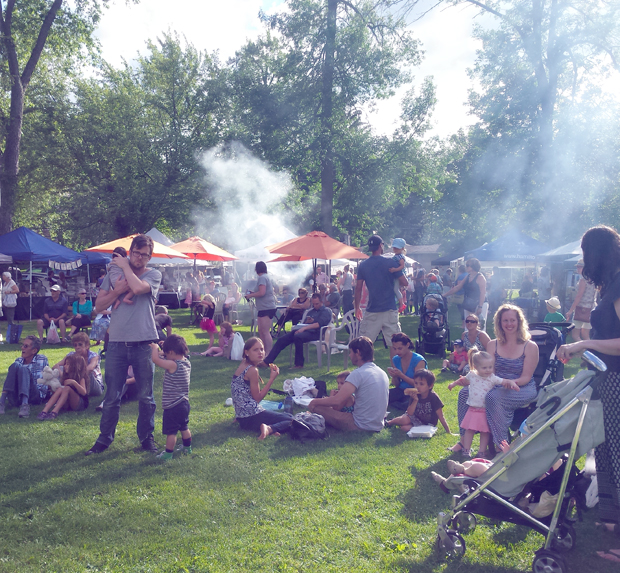 It was super kid and family friendly, and definitely a place worthy of another visit again in the fall for pumpkin pies, and the like plus perhaps my last indulgence of the remnants of summer with a little scoop of Foundry Ice-cream.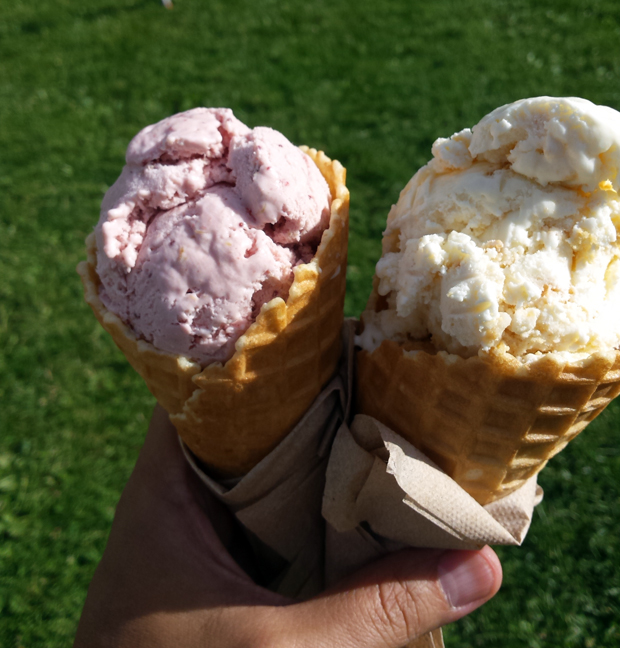 The market is open weekly on Wednesdays from 3-7pm at 37 Halson Street (with ample parking in back of the church).
*Ancaster Farmer's Market, open seasonally Wednesdays 3-7pm, Twitter, Facebook