In the midst this winter deep-freeze I'm dreaming of warmer days and of the early winter-escape that we took over the holidays back in December.
Our last big family vacation was a romp around Europe a little while back (see that post here). It involved several modes of transportation and hopping from multiple European destinations all with a one year old in tow. Since that trip we have long forgotten how it's like to explore and travel through places lounging in coffee shops, art galleries and pubs at a child-free pace. So this time around we were on the hunt for a much more relaxed and stress-free travel option when bringing along our now exuberant two year old. We decided to try out something all together new for us.
Enter our first foray into the world of the almighty all inclusive.
We arrived in Cuba on the busiest travel day of the season to large crowds and slow line-ups through customs before embarking on a bus journey through the rolling hills of Santa Clara. If we hadn't caught a red-eye, I would've been able to really take in more of the scenery of the small cuban villages and towns that our bus raced through before making our way to our hotel on the shores of Cayo Santa Maria.
Below are a few shots I managed to snap from the bus.
Our routine in Cuba went like this: breakfast, beach until lunch (sometimes lunch at the beach), nap, ice-cream, pool, evening relaxation, dinner, toddler dance party, then sleep and repeat.
The highlight for me was definitely the beach; white sand, clear water and the sun. I couldn't complain. That was… until I got sick. Despite already being doubly nauseous from being four months pregnant and from getting sick I still managed to enjoy each of the remaining days of this distraction from our long Canadian winter. And… yes, I did just drop that bomb.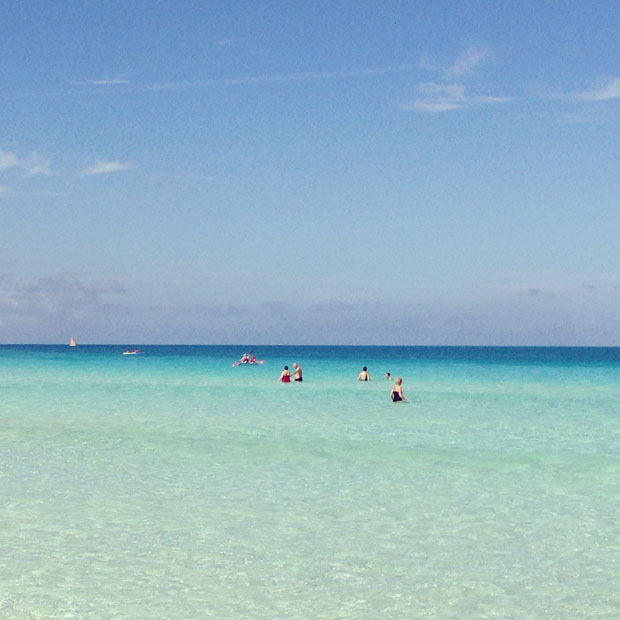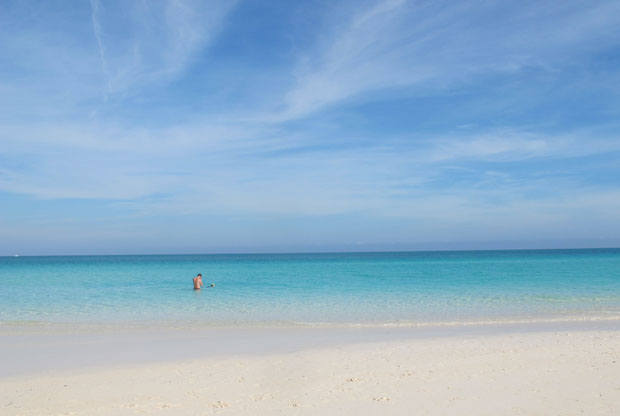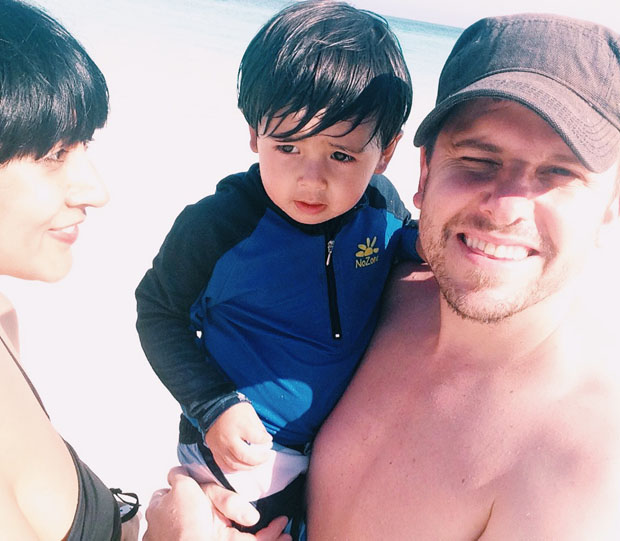 Just short of the last day that we were in Cuba Omi befriended two lovely ladies that just so happened to be big times fans of Hamilton. Leila of Unikati & Co grew up in Hamilton, and as we got to chatting we shared our stories and near infinite love for the city. I can say that her enthusiasm for Hamilton may even surpass mine! Leila had been working on convincing her travelling friend Andreea of The Love Studio (with little to no resistance) that a move to Hamilton was just what she (and the city of Hamilton) needed.
On our last day in Cuba we ended up doing an impromptu family photo session with Andreea behind the lens. Being a professional photographer, her shots were infinitely better than mine (to be expected), and all the while she was shooting it barely felt like she was even taking pictures. You can see a couple of snaps of the family photo shoot on Andreea's blog post about the trip to Cuba here. Her photos provide an amazing view and narrative of our warm winter escape.
Sigh…. winter.