I'm giving a little nod to the latest addition to the food scene on Dundurn.
Across the street from Cake and Loaf, and just around the corner from its sister operation Aberdeen Tavern, you'll find the fresh faced Dundurn Market.
Although not really your typical neighbourhood market, it is a high-end gourmet sandwich coffee shop with pre-made pies, dinners, cookies, sauces, flowers, and a small selection of seasonal produce.
It's the kind of place that I might imagine someone rushing home from a busy 9-5 work day to pick something up on their way home or to a friend's: dinner, dessert or a missing vegetable and sauce needed to complete a meal, along with a bouquet of fresh flowers -yes please! A one-stop crowd pleasing gourmet dinner stop.
I popped by the market the other day for a late morning baby date.
My friend and I devoured a super delicious breakfast biscuit with egg, dill, swiss cheese (hot and melty) and ham, in between rocking our babies and dusting renegade savoury biscuit crumbs from their heads. There wasn't a chance for a photo opp; being a hungry mom and all, it was gone in seconds flat -a true sign of tastiness! It definitely got my stamp of good food approval and left me wanting to come back another day for more.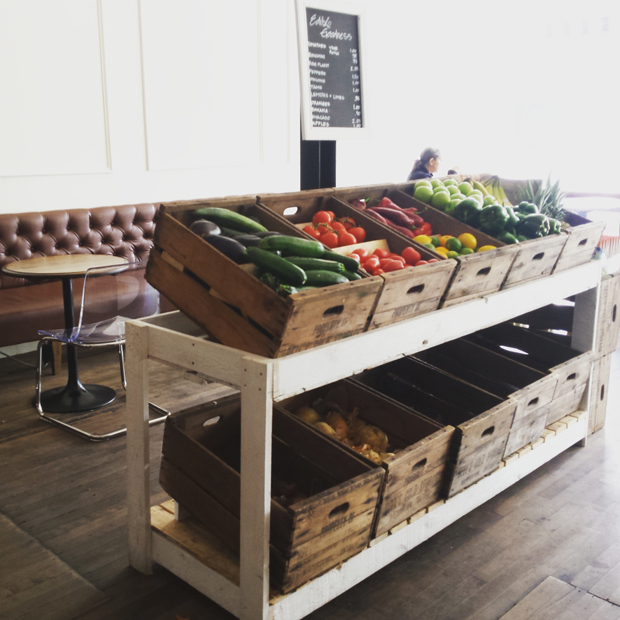 In addition to the prepared dine-in or take-out food, you can also pick up anything from bread, jams, spreads, Balzac's Coffee beans, to a cactus in a tea cup, or a carton of eggs. Combine this place with being able to sell bottles of wine and a case of craft beer you'd pretty much have a shop that'd truly cover all the bases for hosting a hungry guest (the LCBO and Beer Store are after all just down the road).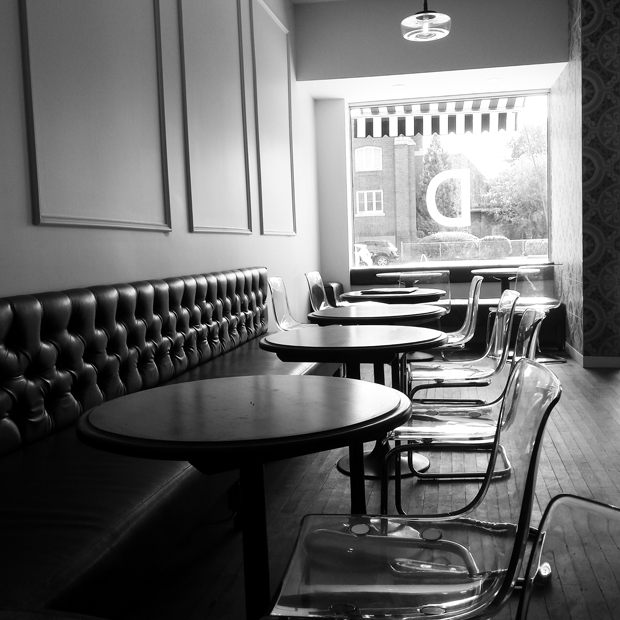 As we were about to leave the sandwich station was being prepped for their 11am lunch start (dinners served after 4pm), and I couldn't resist getting two sandwiches to go for Steve and I later that afternoon. I opted for the Muffaletta and Reuben both of which came with a choice out of 4 different sides or salads.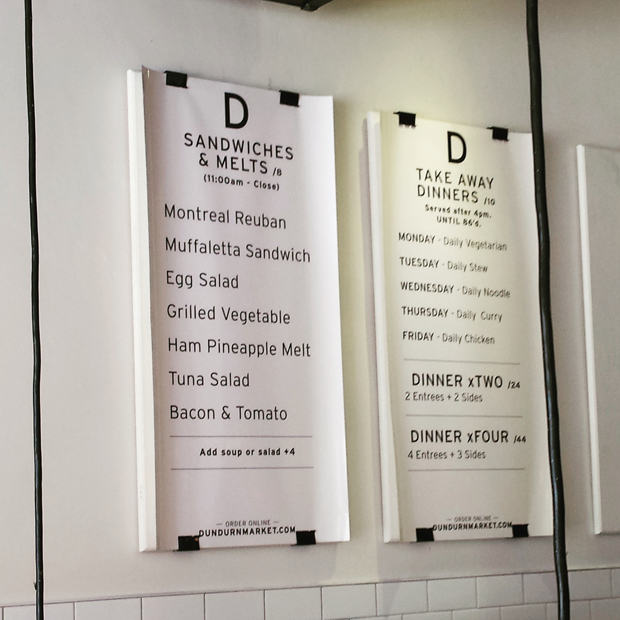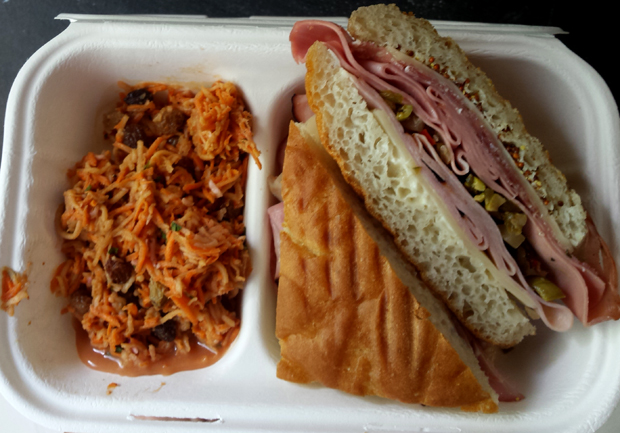 Muffaletta with side of carrot raisin slaw.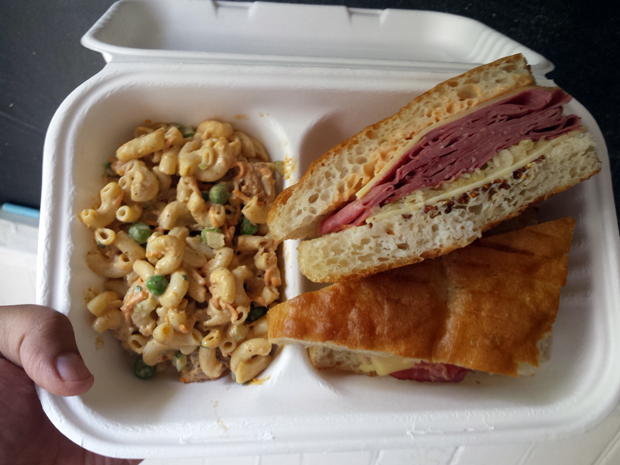 Reuben sandwich stacked high with smoked meat and a side of creamy macaroni salad.
Right now the idea of dinning out a restaurant with a 3 year old and 2 month old is looking like something that's probably not going to happen in our near future, so we'll have to settle for tasty eat-ins at home a la Dundurn Market. Excited to try out their Take Away Dinner options!
*Dundurn Market, 346 Dundurn St. South, 7am-8pm daily, 289.983.5715, @DundurnMarket, Facebook