Hamilton Flea is back for its third incarnation. Two amazing women that I love; sisters Whitney McMeekin (of Girl on the Wing) and Erika McMeekin (of The Academy of all Things Awesome & Sous Bas) have put together their best flea yet!
50+ vendors from Hamilton and surrounding area; from vintage clothing, records, accessories, and housewares, to art & design, flora and of course FOOD!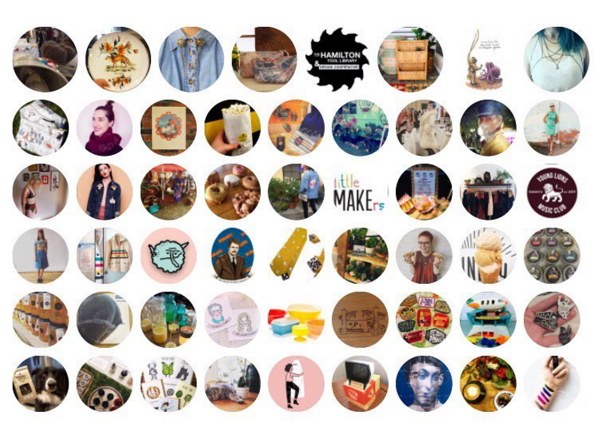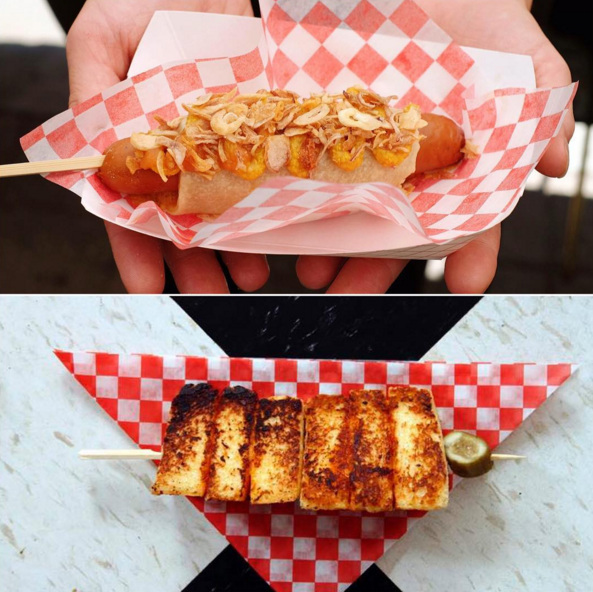 New to this flea is the Kid Zone (put on by Little Makers Hamilton). Every hour on the hour they will be offering supervised 45 minute creative maker activities for kids 5-11 years old to keep those little hands and minds creating. Each workshop is $12.50/child with a new toy to take home for each session.
Workshops include Build Your Own Character (robot/Minecraft character/monster/ballerina), Lumberjack Jewellery, Build Your Own Town, or Paint a Wooden Pumpkin. Drop-ins are welcome but you call also pre-register here.
One of the things I love most about these fleas is that they are always in secret and forgotten historic Hamilton spaces.
The first flea was in one of my favourite Hamilton buldings –Treble Hall (see more from that flea here), and the second at Brown's Tire (an old tire shop from the 40′s). This flea is being held at Lawson Lumber; an old lumber yard tucked in by the railway line close to Gage Park.
To get some more insight and history into the venue check out Hamilton Flea's latest blog post. It's always so neat to unearth some Hamilton history and then actually visit the space (especially ones that are not usually open to the public).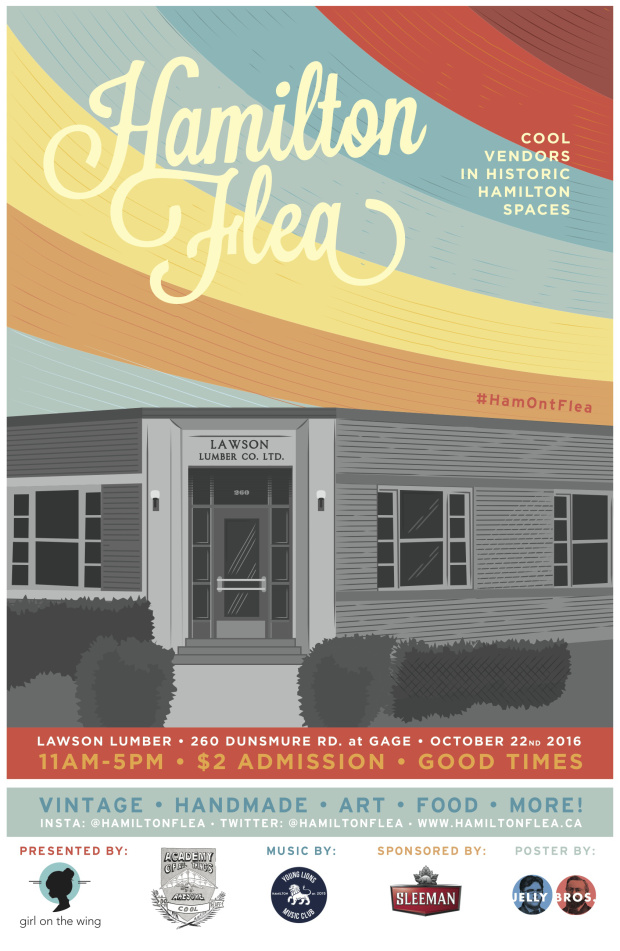 The flea is this Saturday only from 11am-5pm. Young Lions Music Club will be providing the tunes all day while you shop and peruse all the fab selection of curated vendors.
*Hamilton Flea, Lawson Lumber 260 Dunsmure Rd, @HamiltonFlea, Facebook