I've been collecting pictures over the years of Lester Coloma's work on the streets of Hamilton. I thought I would dig some of these photos up before they got entirely lost in the abyss of my ever-growing Hamilton photo collection.
I can't remember which one was first anymore –the Super Crawl Elephant or the Tortoise & the Hare?
I'm pretty sure that the elephant was Coloma's second piece.
The day I took this picture, may have been the day it was completed and installed on Mixed Media's wall (Cannon Street side). I even have a shot of "Mural by Lester Coloma" hand written in chalk on the wall (before the artist signed his name on the cross bar of the elephant's bike).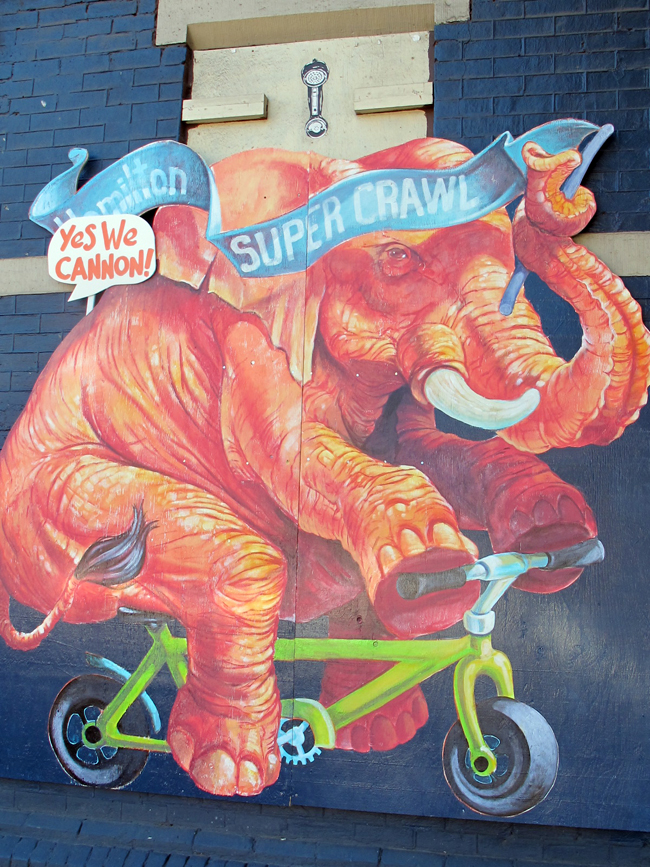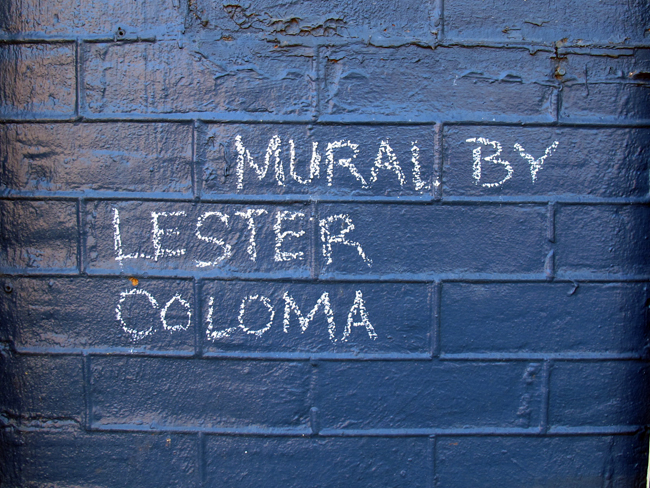 This one of the Tortoise & the Hare on the old Tivoli Theatre has since been getting graffitied over. Here it is looking as fresh as ever back in 2014.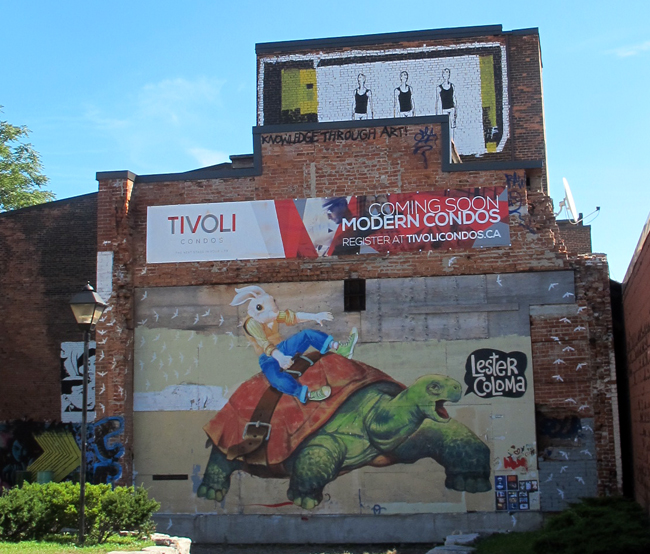 Out front of Leon Furs (a building which I adore) was the most temporary Coloma mural I saw. It was there for just a short time as Store got set up to open on James Street. Lester Coloma's Pan is gone but now you can buy your pottery and used books there.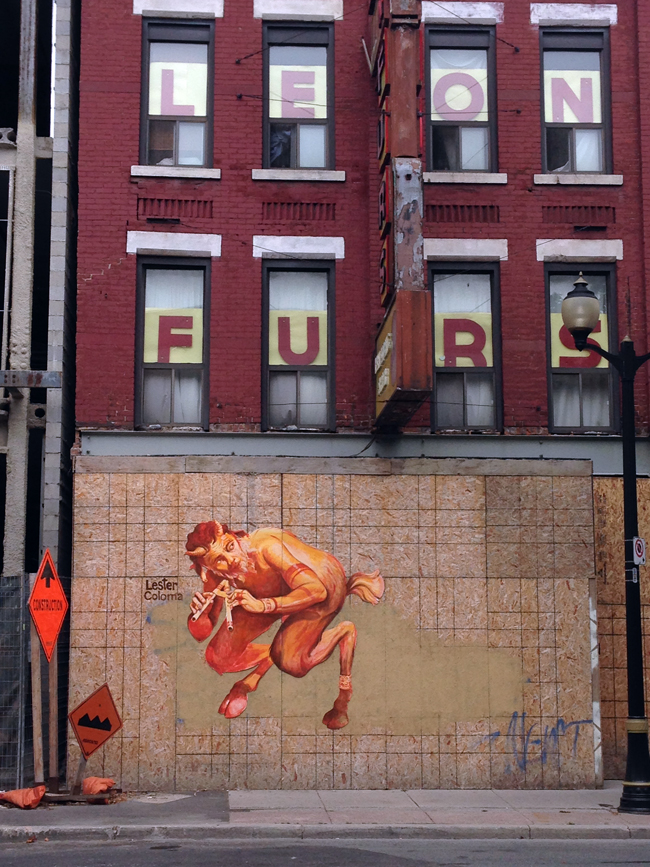 In late summer and fall of last year I noticed the slow evolution of a mural on a dentist's office on Jackson Street and Walnut starting to emerge. When I saw the bear go up (mid-mural completion) I knew that it was a Coloma. Now it's nearly complete (I think) and two large sides of the building are entirely covered in a massive mural.
Thinking of switching dentists? I just might; based strictly on the assumption that a dentist that pays Lester Coloma to do a full-building-mural, must be an awesome one.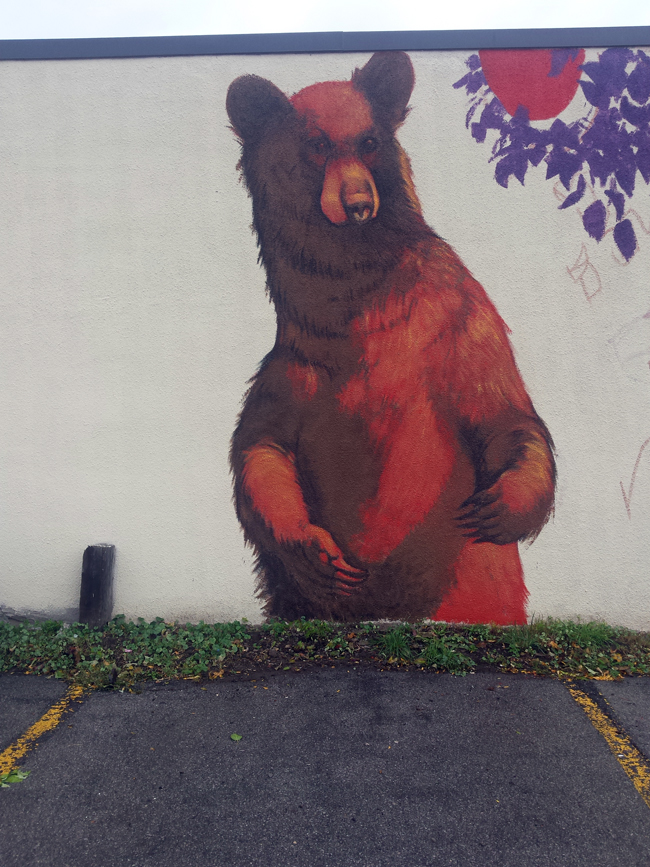 In the future I think our city will see more Coloma murals and even a new partnership with Lester's brother Norman. Check out their site here.