I know that it's raining like the monsoons of Mumbai today, but that won't stop me from saying that I love Open Streets!
I especially love them in Hamilton.
Since we live downtown sandwiched between car driven busy one-ways, it's always awesome to be able to take back some public space free of cars and fear of being side swiped by the 16 wheelers on Cannon and the like.
When we first moved to Hamilton, I remember there being two Open Streets per year; one being sometime in early summer and the other being on the weekend immediately following Super Crawl in September. I particularly loved the one after Super Crawl because it was a laid back way to enjoy James Street without all the hype and crowds that are drawn for the events of the weekend prior.
I recently found out that although free for its visitors, this past year Open Streets had funding to host only one Open Street. The hope is that they could have 3-4 Open Streets per year on James North and perhaps in various other locations. But to do this they are dependant on receiving more funding. In the past they've received funding from different agencies such as the city -Hamilton Public Works, Hamilton Cycling Committee, and through grants via organizations such as the Ontario Trillium Foundation, and Hamilton Community Foundation, as well as other downtown organizations and businesses.
Today Open Streets is happening on James Street North from 11am-6pm rain or shine.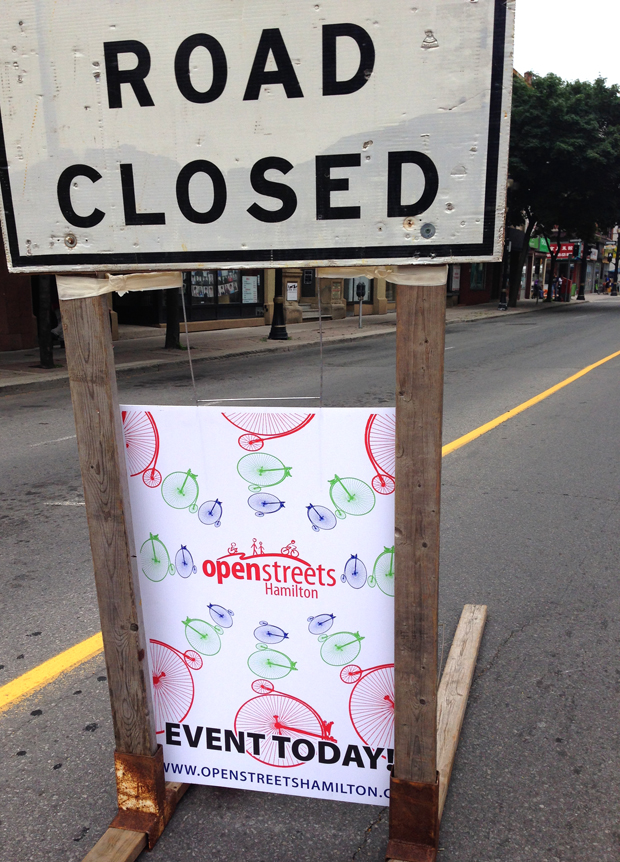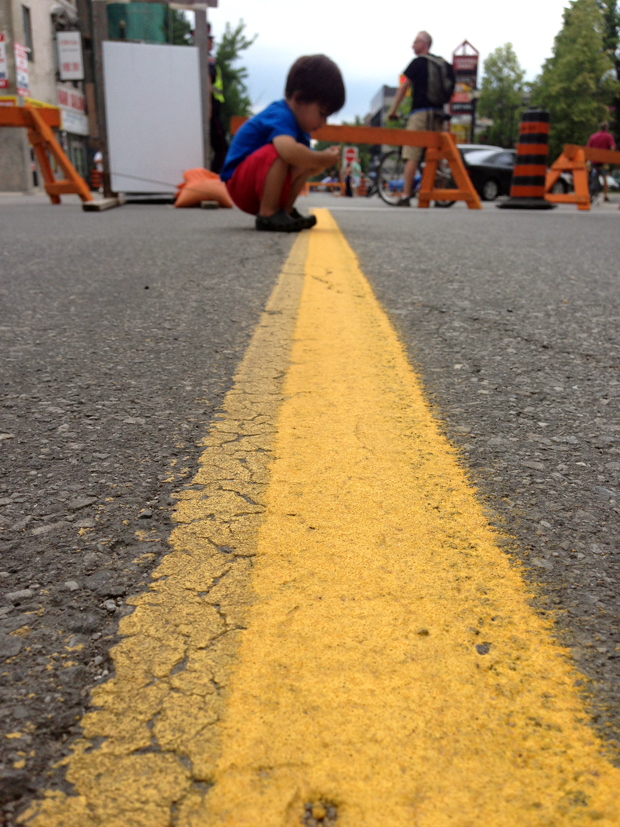 Hanging out in the middle of the road because…. you can during Open Streets.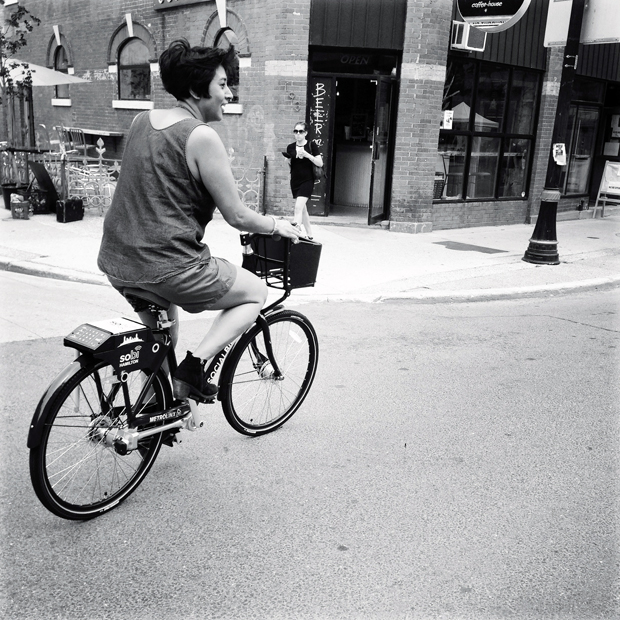 Last June at the launch of SoBi (Social Bicycle) Hamilton's bike share network. Taking this mighty fine ride for a little test drive.
There are events and vendors lined up for the day. Everything from button making, to local musical acts like Earth Wind Choir (at the music stage on Vine Street), mural making, and magic.
Consider making a donation if you're making your way there. Would love to see this event on James at least twice a year and spreading to other locations in the city, like Ottawa Street, Locke Street, King William and beyond.
If there's a break in the rain today, you'll be sure to see me there scooter and two year old in tow hanging out in the middle or the road, and wishing this wasn't the only Open Streets of the year.
*Open Streets Hamilton, @OSHamilton, Facebook