After a several year hiatus from camping, this summer it made a long awaited return into our lives with a trip to Killbear Provincial Park.
Admittedly, I was really worried about taking an active nearly two year old camping. I was nervous about Omi being able to sleep in a tent, running off in all directions and just generally being so active that we'd be exhausted by day one. All the worries were for not because the sleeping worked out fine. He took long naps and for the most part he slept through the night. The little guy was in such awe with the water, rocks, wild blueberries, deer, chipmunks and campfires that it was mostly just amazing to observe him soaking it all in.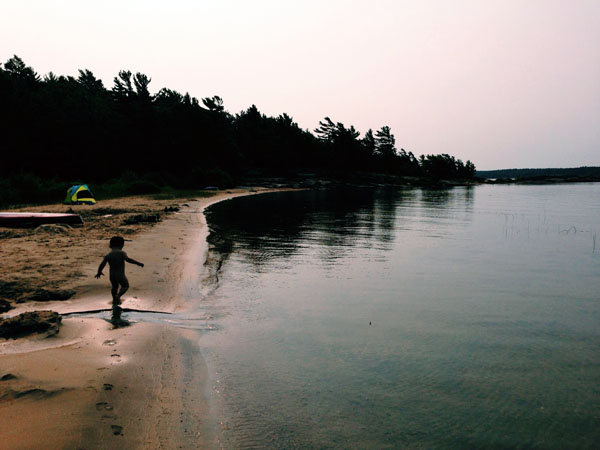 I've long loved Killbear ever since a short camping trip I took with some friends when I was in university. It was the first time I saw the Milky-way in all its glorious glowing splendour as well as the first time I saw such picturesque and quintessential Canadian landscapes. The scenery is just breathtaking and is so Group of Seven with its windblown trees and smooth-rock-faced Canadian shield that dips into the waters of Georgian Bay. The place is magically unchanged and holds a nice little spot in my nostalgic little heart.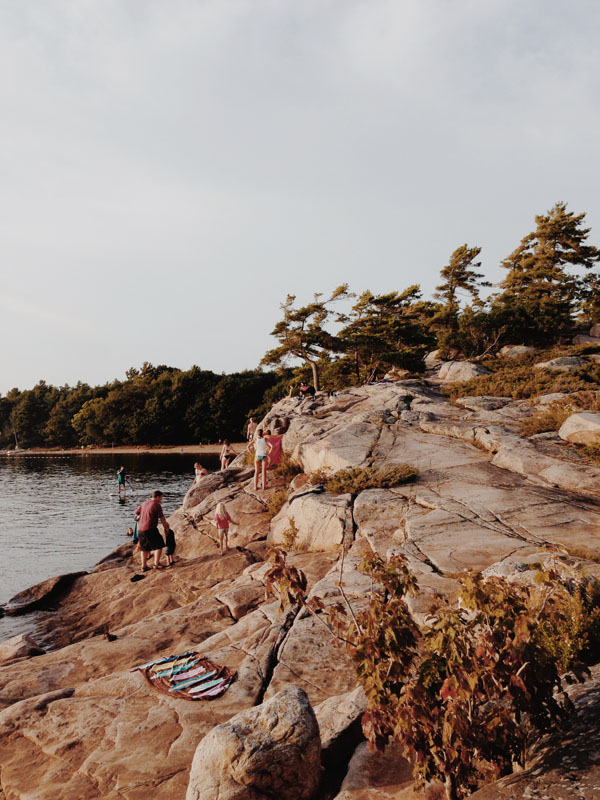 With this trip it truly felt like I had finally experienced summer. I soaked, swam, sun bathed and breathed it all in. My lofty summer dreams and expectations were met on our four day camping stay so much so that we're planning to do a repeat camping trip to Killbear again next year. Who knows, we may just become one of those Killbear Harold Point lifers that we'd met that have been coming up to camp year after year.
*Killbear Provincial Park, 35 Kill Bear Park Road, Nobel Ontario, 705.342.5492