The Royal Connaught had its Gala (re-opening) Launch a few weeks back to showcase the extensive overhaul renovation and makeover of its beautiful polished shiny and new front lobby and to give a sneak peek into one of their completed model condo suite units.
It was a fancy affair; suits, dresses, and champagne at the door upon arrival. There were even oysters! Everything about the event was luxurious and glamorous. From the old fashioned Rolls Royce parked out front of the refurbished exterior of the Connaught, to the 1940′s styled and fashioned socialite 'models' that fancifully posed, mingled and wandered amidst the who's who of Hamilton evening crowd.
The scene was set with sparkly chandeliers that hung from the massive cathedral ceilings down to the ground floor lobby, overlooking an old time piano player that provided the soundtrack to accompany the evening of photo snapping, cocktail drinking and the consuming of many delicious edible bits and bites. The night exuded an atmosphere of classy elegance. Although for the most part a lifestyle typically out of my reach, I was happy to indulge in these special treats and I was equally impressed that for this launch they truly supported many local Hamilton businesses. They had catered hors d'oeuvres by Chef Matt Kershaw from one of my favourite restaurants in the city -Rapscallion, gourmet coffees from Red Hill Coffee Trade, Oyster Shucking by Two Black Sheep, and beers from new local brew house Nickel Brook. I even saw an old student of mine working at the door serving champagne, who I was pleased as punch to see being gainfully and locally employed!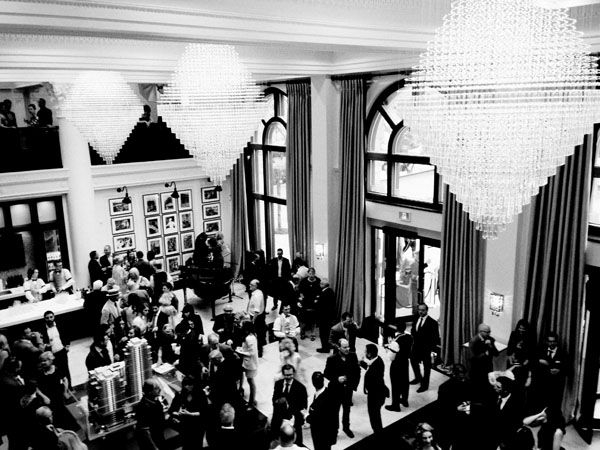 A revamp of an old building can sometimes go so wrong, but developers Spallacci and Valery got it all right mixing contemporary design with classic Art Deco influence. The design keeps in time with the historic nature of the building. Preserving a feel or connection to the Connaught's past and history was something that could have been potentially lost with a renovation verses a restoration. But I was relieved and all round pretty impressed with how old and new fit together quite seamlessly.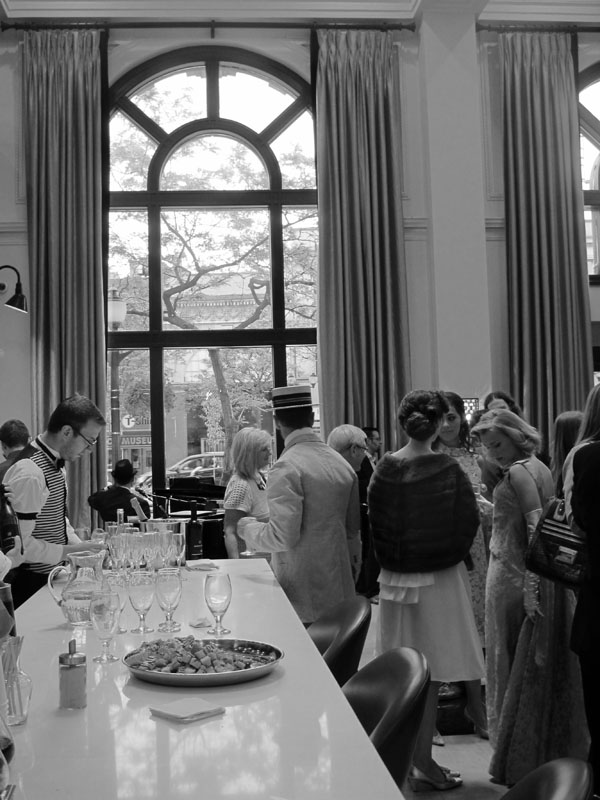 The opening of the Connaught to the general public was two weekends ago. People lined up for two to three blocks to get a chance to take a look at the new Connaught and to get dibs on the first 120 units to go on sale. And really, I can't blame them, I'd want a peek too. The place was boarded up and left to rot for the better part of a decade (see a previous post about it here). There's a lot of history and memories in the Connaught, along with a new sense of optimism for the future and life this development will potentially breath into the downtown core.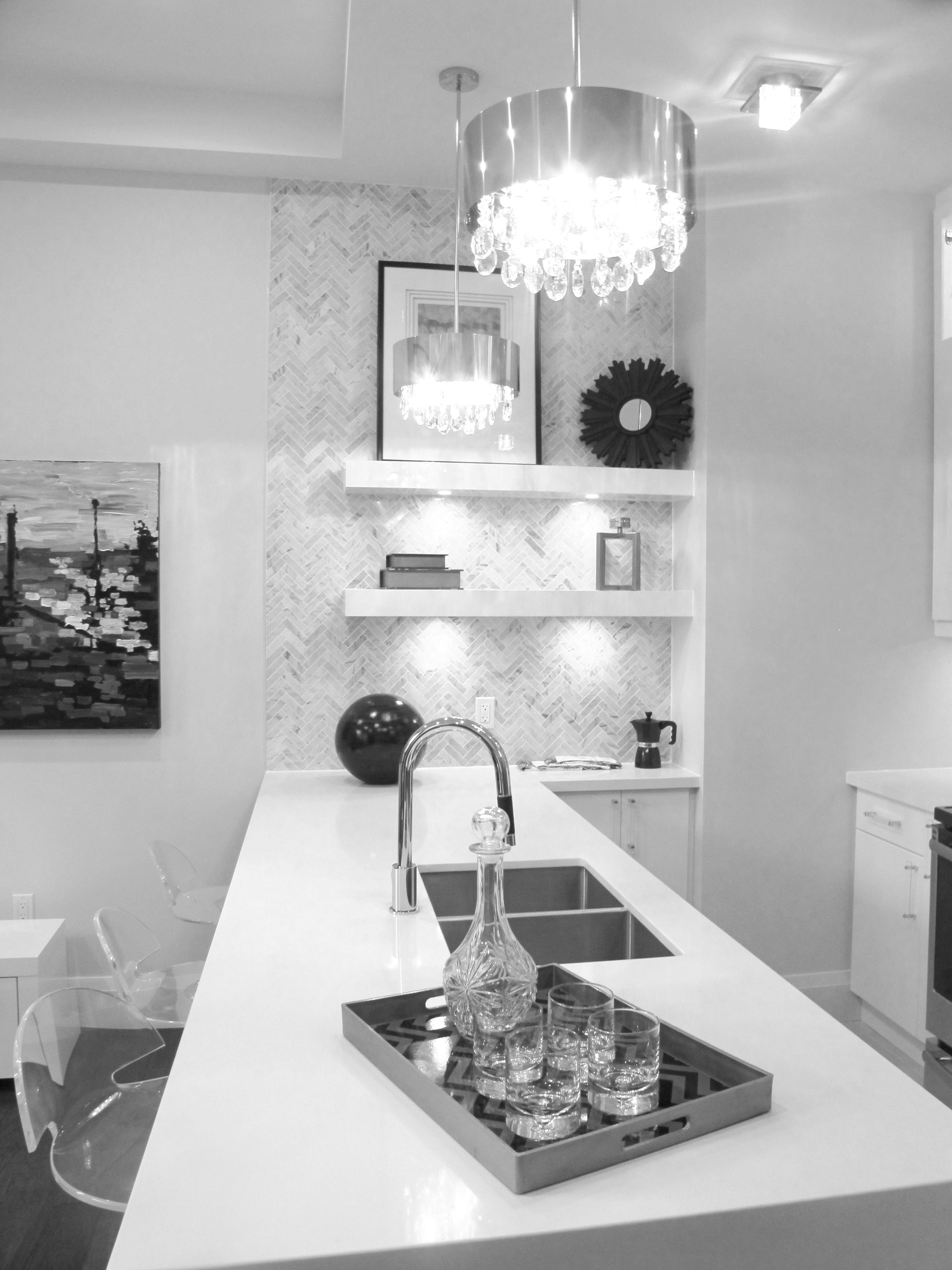 With prices of condos suites starting in the mid two hundred thousands and the potential for nearly one thousand luxury units to be sold, it will definitely bring a pretty substantial new population to King Street and downtown. Not to mention the 13 000 square feet street level storefront retail potential that will open as part of the new Connaught along King and Catharine.
For more information about the Royal Connaught development see their website here.
*The Royal Connaught, 112 King St. East, @royalconnaught_