Although this weekend was packed with a ton of amazing things to do in Hamilton (Doors Open, Craftstock, AGH Design Annex Spring Sale, and Jane's Walks) I came down with a mini-cold that kept me out of commission until Sunday. Luckily I was feeling recouped enough that I made it out to enjoy some spring sun, wind, and an early Sunday afternoon visit to the first ever Village Station Bazaar!
I've been longing for something downtown on a Sunday afternoon similar to Kingston's Sunday antique and farmer's market or something akin to the ever successful Junction Flea in Toronto. Needless to say, I'm so over the moon that something like this has been born here in Hamilton! I can't wait to watch this event grow over its lifetime this summer.
Much needed latte from Café Oranje to wake and warm me up as I browsed the vendors.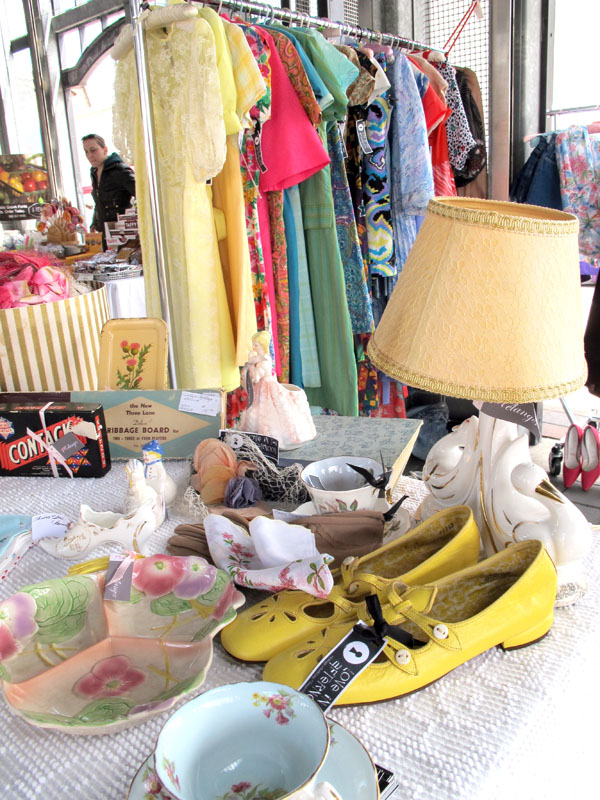 Vintage clothing and wares from Love in the Afternoon.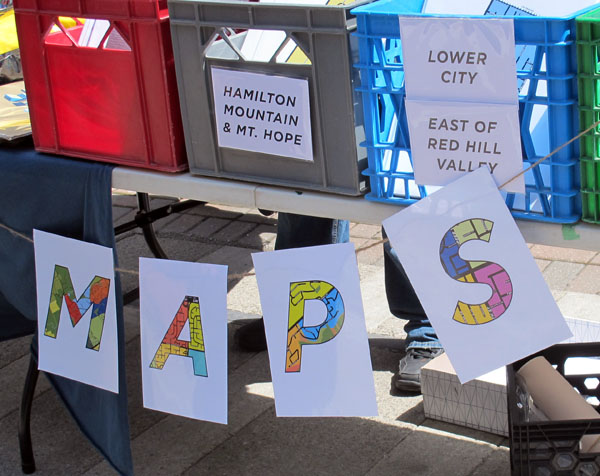 Hamilton neighbourhood maps by the Jelly Brothers.
Alfie Smith, Hamilton blues man.
Super cute quilted South African hot-pink printed skirt locally designed by Z&K.O.
Tasty meat treats from Meat Ventures. Sad I missed out on the opportunity for pulled duck sliders.
Gorgeous spring flowers (fresh cut & potted) from James North's i-fiori.
This was the first of the Village Station Bazaar but there will be more! The first Sunday of every month from now until August 3rd. I can't wait to see the addition of food trucks, bakeries, and perhaps even a local farmer selling some seasonal produce.
Oh yes, Hamilton sometimes my dreams really do come true! Thank you Melanie from MODify Your Closet and Chris from Cafe Oranje for organizing!
If you're interested in vending at the next bazaar, you can contact the organizers here.
*Village Station Bazaar, King St. E & Ferguson, June 1, July 6, August 3 11am-5pm, @VillStnBazaar.