Since Jeff Feswick of Historia Restoration bought Treble Hall a few years ago (see my post on Treble Hall here) I have been waiting in great anticipation to see how this grand old beauty would be restored and who/what would occupy the street-level retail space once all shiny and refurbished.
On a regular basis I purposely detour my walks home to see the on-going progress of Treble Hall.
One rainy day I noticed that a set of red curtains and crystal chandeliers had appeared in the northern two storefronts of the building.
Moulin Rouge -a French inspired café and high-end boutique is soon to open its doors! I really, really hope that they have macarons and deliciously good croissants!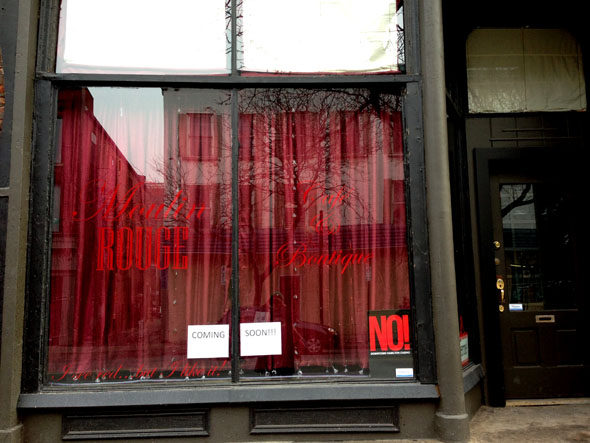 *Moulin Rouge -Café & Boutique, 10-12 John St. North, 905.220.2652