It's true.  I love ramen!  When I lived in Japan I even joined an I love ramen club.  We sampled ramen in various different cities and small towns wherever there was ramen, and it was everywhere.
Over the past few years I've seen multiple ramen shops open up in Toronto, but I find that they're never quite right; the soup's too salty, not hot enough or the noodles are too soft…  I know, I know, I'm a ramen snob.
So whenever I'm in New York, where all food is just better, I always scope out the ramen shops.
Here's the run down.
We checked out Hide (he-de)-Chan Ramen, which is a Japanese-run mid-town Manhattan ramen house.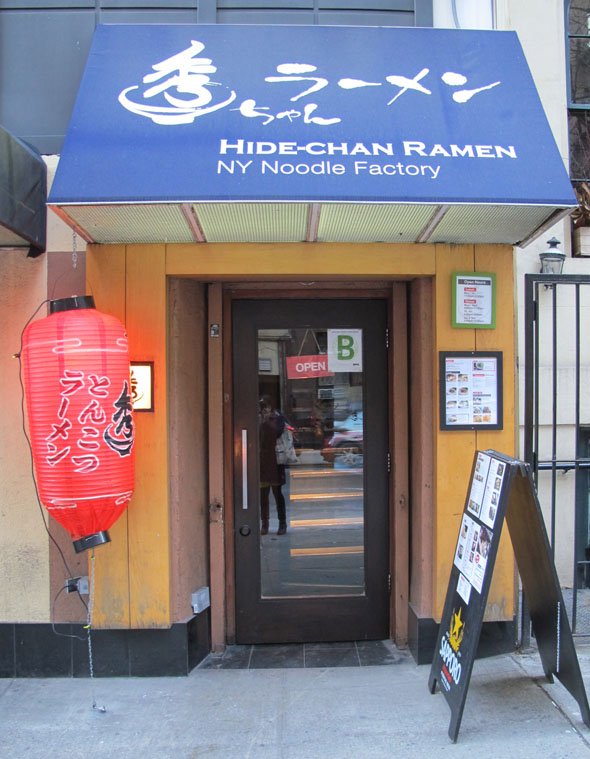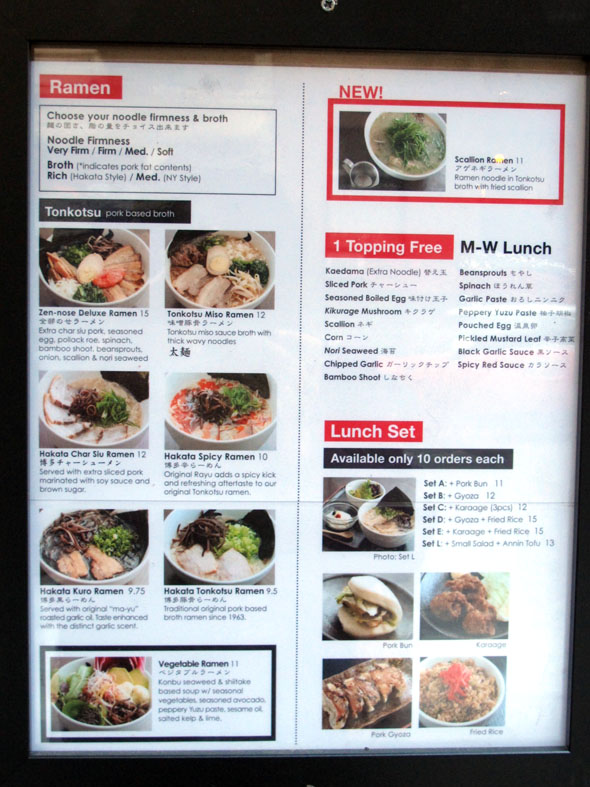 I loved how you could choose your noodle firmness!  A ramen lovers dream come true! I went with medium firm.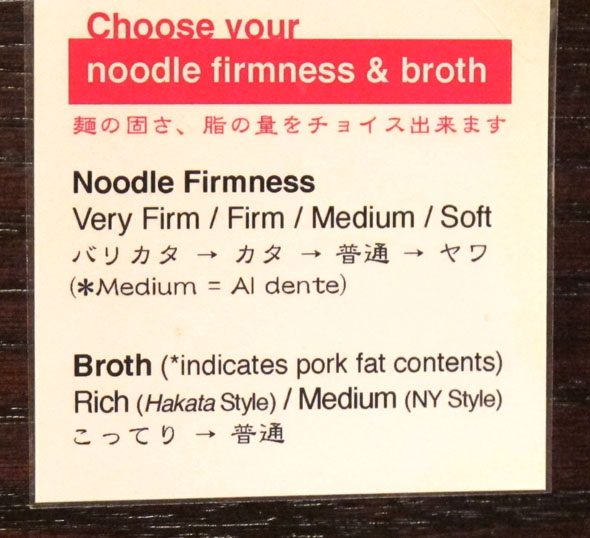 We could not pass up draft Sapporo beer and the classic deep fried chicken karage, which was to die for -crispy, gingery, lemon zested, and delicious!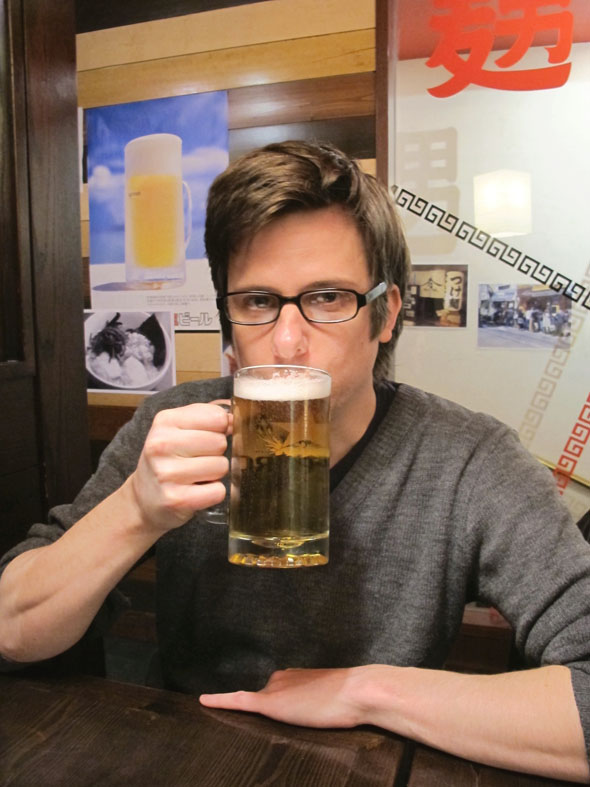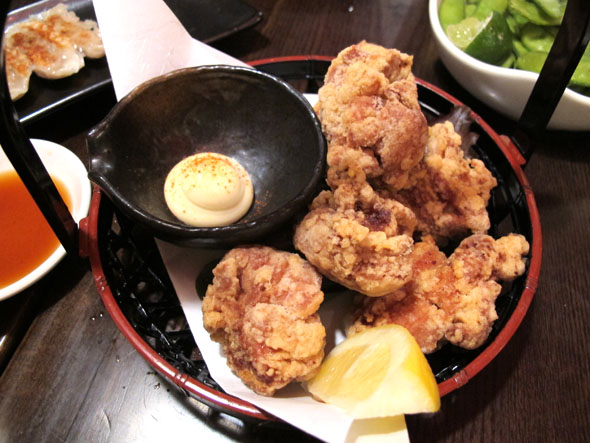 I went with the Hakata Kuro Ramen, with roasted garlic.  It was rich and delicious.  The noodles were skinny and perfectly firm.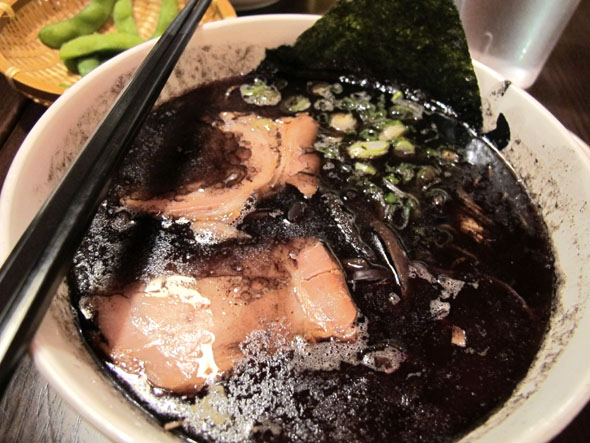 *Hide-Chan Ramen, 248 East 52nd Street  New York, 212.813.1800
Our next ramen stop was to Ramen Misoya another Japanese-run ramen house on the lower east side.  It was actually on a strip of other ramen noodle shops all in a row.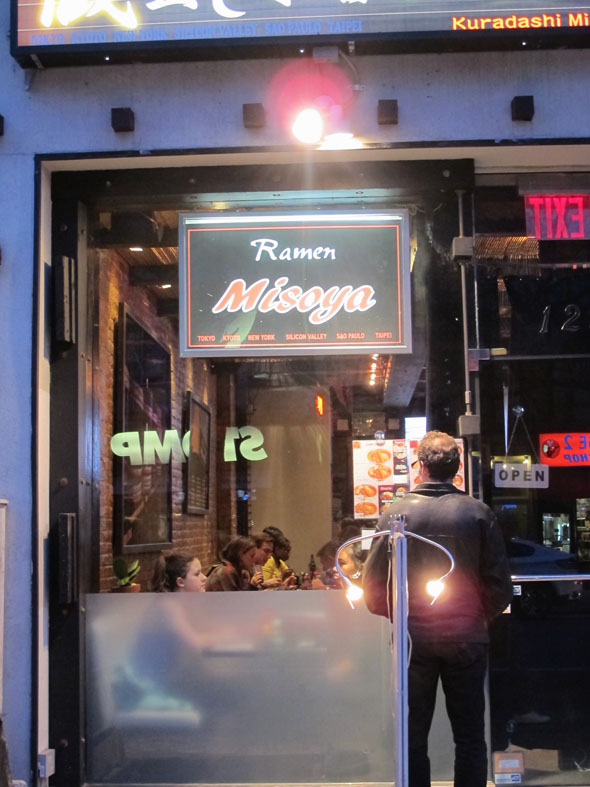 The ramen was good- well I'd say alright.  Half a potato on an already heavy bowl of noodle soup with 3 honking slices of pork!?  That wasn't necessary.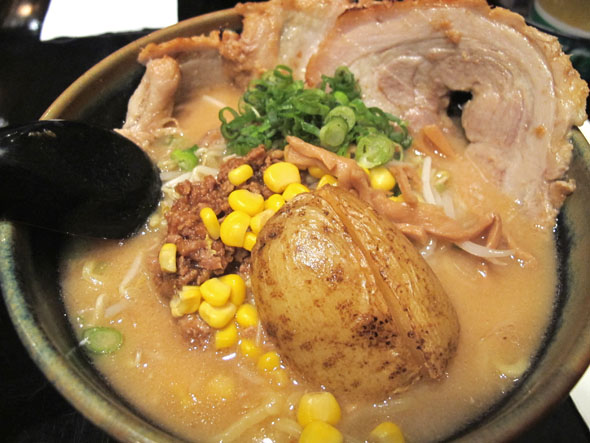 *Ramen Misoya, 129 2nd Ave, New York
My all time favourite NYC ramen has to be Rai-Rai Ken's.  We actually had this ramen on our last visit to the city.  This east village beauty of a ramen shop could not go without an honourable mention.  The establishment itself stays true to form as an authentic sit-at-the-counter ramen house, although some might argue that their ramen is not so traditional.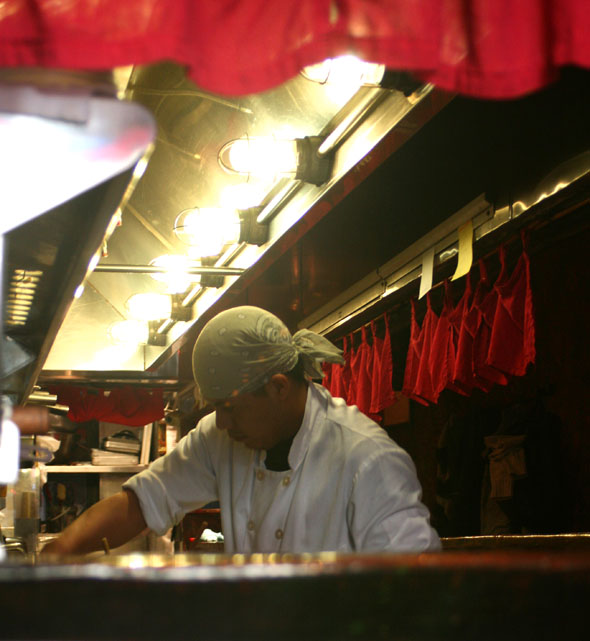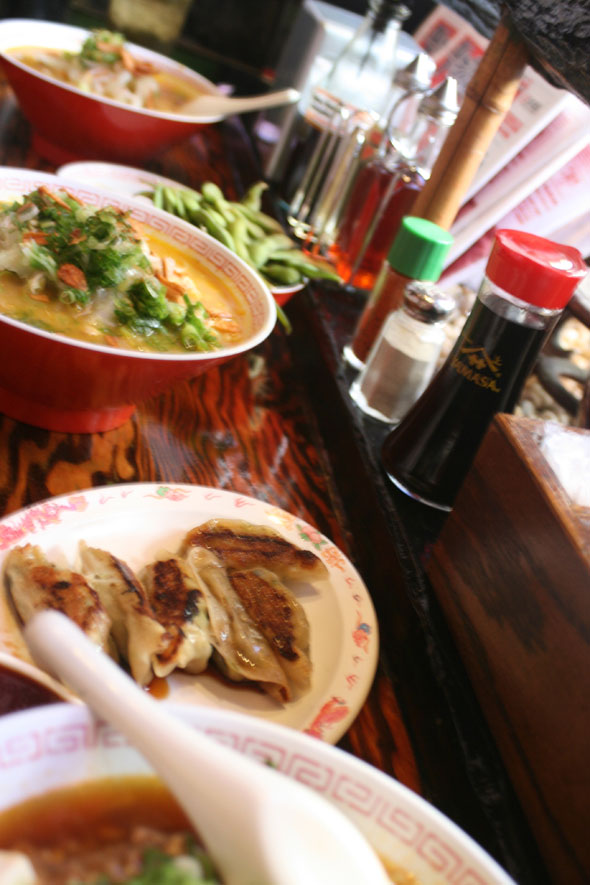 I ordered the Mapu Dofu Ramen, which was Chinese meets Japanese ramen.  Not your traditional bowl of Japanese ramen, but it was amazing!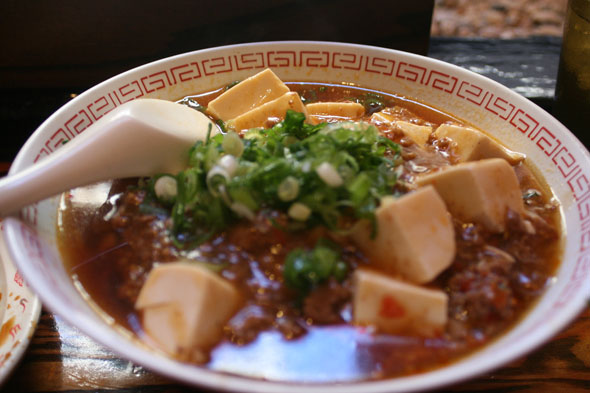 *Rai Rai Ken, 214 E. 10th St., New York, 212.477.7030
I have sampled Ippudo Ramen too.  Which was also good, but it was a long line and wait considering it's a large chain ramen shop.
I think I will absolutely die if an authentic ramen shop opens up in Hamilton.