Last Wednesday night we headed to This Ain't Hollywood to see PS I Love You.  A duo hailing from Kingston, Ontario, they're signed to Paper Bag Records and have been getting major acclaim from all your indie type music sources such as; Pitchfork, as well as some noted recognition for their Polaris Music Prize nomination.  Their debut album Meet Me at the Muster Station was listed in  Exclaim! for Top Pop & Rock Albums of 2010.
I came across this video a little while back, and loved the gritty lo-fi sound, and catchy guitar hooks.  So when I got wind that they were coming to town I was happy to be able to see yet another fantastic live musical act making a stop in Hamilton.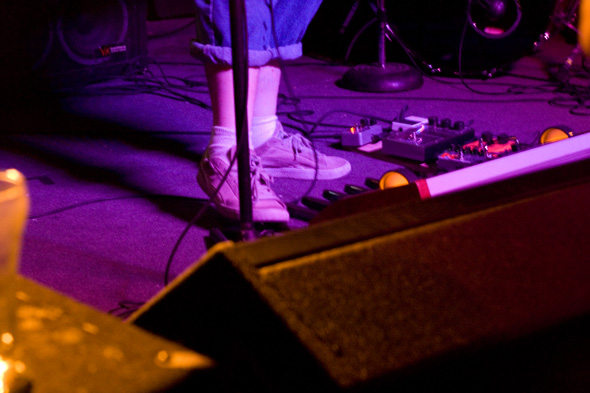 I can barely manage to keep a beat and breath at the same time.  Meanwhile Paul Saulnier can rip it up on the guitar like something furious, wail and play the foot-pedal bass organ like a pro all the while keeping pace with the quick and steady licks of drummer Benjamin Nelson.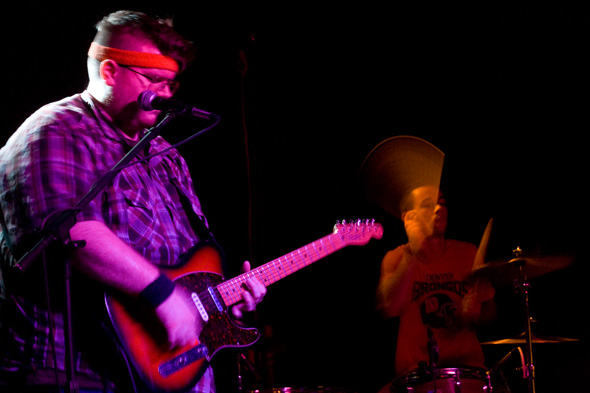 For more PS I Love You Videos you can check out Southern Souls acoustic sets of Starfield, Little Spoon, Butterflies and Boners, and Facelove here.  AND if you want to see PS I Love you they'll be doing another show October 3rd at This Ain't Hollywood.
An honourable mention goes out to Hamilton's The Mystics for their mad tambourine playing, and for taking us back to the days of rough edgy rock with their opening set.